Time Well Spent: CHIME 2021 Spring Conference
Over 300 attendees spent time networking recently at the well-organized and highly anticipated CHIME Spring Conference. While the limitations of virtual conferences were still at play, CHIME still managed to do a great job getting folks together for an intimate reception, stellar entertainment, and a reminiscent time of what the group can accomplish when they share their wisdom with one another. Networking is one of the top strategies for CxO growth and CHIME plays an integral role in their collective success.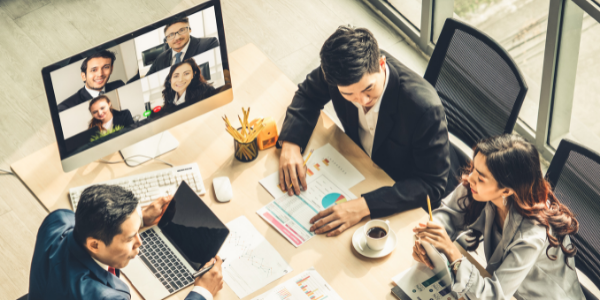 The three themes of the forum were covered by executive speakers from big tech vendors and health systems across the country, known for their impact and innovation in the industry:
Health Tech Leaders
View from Big Tech
Healthcare Provider Voice
I had a chance to interview Jim Cramer, a long-time healthcare CIO and CHIME Member, about his experience and what key takeaways he gleaned from the CHIME event. It seemed difficult to narrow down his detailed notes, because each of the 28 presenters had something meaningful to say about the future of healthcare, how technology innovation must move the industry forward with lower-cost options, and how to use existing resources to enhance the patient experience now.
Here are 5 key takeaways important for those who didn't attend:
The Rising Role of the Patient. We all know that COVID has been a true accelerator of pending initiatives. Whatever was in the works was launched in a matter of weeks for what would have normally taken months, or even years. With the rise of at-home patient care via telehealth and patient monitoring, the demand for education for patients and their families has been growing. Theresa Meadows, Cook Children's SVP & CIO, shared their collaborative approach to building a tech bar to provide training for patients and their families, focused on high-demand education topics, such as patient portal navigation, patient monitoring, wearables, and introduction of new technology. The key here is that this effort is not driven by IT; it is collaboratively offered by health educations, clinical staff and the IT department. This is what healthcare IT is all about – enhancing the patient experience with technology products and services.Cook Children's Foundation has even committed to making equipment donations to families and growing their facilities outside of the metro area. The theme here is to meet each patient where they are at and providing the best care in all scenarios. Forward-thinking health systems will consider building cross-departmental Advisory Councils with a focus on patient education within a hybrid onsite/at-home care environment.
Nationwide recruitment is a silver lining. During the pandemic, health systems have been pressured to expand their recruiting searches to find qualified professionals who can support the volume surges. Jim Noga, Partners Health Care VP & CIO shared that this new recruiting strategy is a part of the new normal and as organizations confidently recruit across time zones for candidates, they must help virtual candidates integrate into the organizational culture and build compelling career paths for high retention and competitive positioning.
Growing venture capital in healthcare. Digital Health is now 9% of all capital investments, which has shifted the balance of power to entrepreneurial innovation. There is increased pressure to keep the lights on with stability while also vetting and justifying how to apply innovative products and services, such as robotics, process automation and social determinants of care. In other words, all VC eyes are on healthcare right now and to stay relevant, healthcare CIOs must leverage their expertise while opening their eyes to the investment decisions being made regularly.
Is healthcare years behind other industries? It has been long been said that healthcare is 10+ years behind other industries in terms of innovation and technology. While some may agree with this statement, it is important to acknowledge that healthcare has more rigor, complexity, and a much higher risk profile than other verticals. Movements forward must be taken with caution, deep expertise, testing, and risk mitigation. Domain expertise combined with the best that related industries have to offer can elevate the patient experience/outcomes beyond what we have seen.
CHIME new alliance with HLTH – After many years of its association with HIMSS, CHIME has announced that it is forming a new alliance that benefits the charter of the organization. HLTH will serve as the partner that will truly serve the priorities of the CIO, according to CHIME, and the first formal effort to demonstrate this value will be in March 2022 in Miami Beach. Read more about the "ViVE" partnership here.
Want to learn more about upcoming CHIME events or learn more about ROI?
ROI is a true partner to CIOs and is excited about the impact of CHIME events and discussions. If you are looking for a firm that can assess, transform, or optimize your clinical, revenue cycle, or back-office technology and processes, schedule a call at https://roihs.com/contact-us.