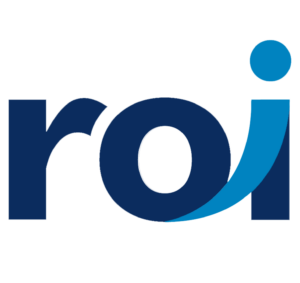 ROI Healthcare Solutions is passionate about elevating healthcare by bringing technology to life, empowering our seasoned consultants to use their gifts, and earning the trust of our customers and partners. As a multiple KLAS award winner, ROI offers consulting, implementation, and optimization services and staffing related to ERP, HIS, and Revenue Cycle initiatives. Our deep systems experience with 100+ applications positions us to work with just about any health system, maximizing their return-on-investment – hence our name, "ROI."
Our high-performing team members are vendor-certified and/or trained in our methods and approaches because our quality standards are high and our commitment to cohesive delivery makes the difference in project results, as well as our reputation for on-time, on-budget success.  We believe that our work spans far beyond just the software. Our focus is to help our clients effectively integrate technology, people, and processes for optimal adoption, utilization, and business impact.
Our History
Since our inception in 1999, we've been focused on helping our clients optimize their mission critical applications, as well as their day-to-day business applications. With this approach, we have enjoyed thoughtful and steady growth, strengthened by hiring experienced, professional and passionate resources and earning the trust of some of the nation's leading healthcare providers. When our founding partners started ROI, they took the best from their Big Five Consultancy and provider backgrounds, incorporating their own values of high-quality, passion, and cost-effectiveness, without the drama, bureaucracy, or traditional corporate structure of their past.
Our Philosophy
Our top priorities at ROI focus on grooming and empowering passionate team members, exceeding client expectations, and delivering measurable, consistent results that lead to loyal, longstanding partnerships. We bring expert skills to every project and facilitate knowledge transfer to our  client teams to encourage increased technology knowledge and autonomy. We enable our clients to leverage existing staff, optimize productivity, and build cohesive teams by providing senior-level healthcare IT consultants who are "coaches" at heart.