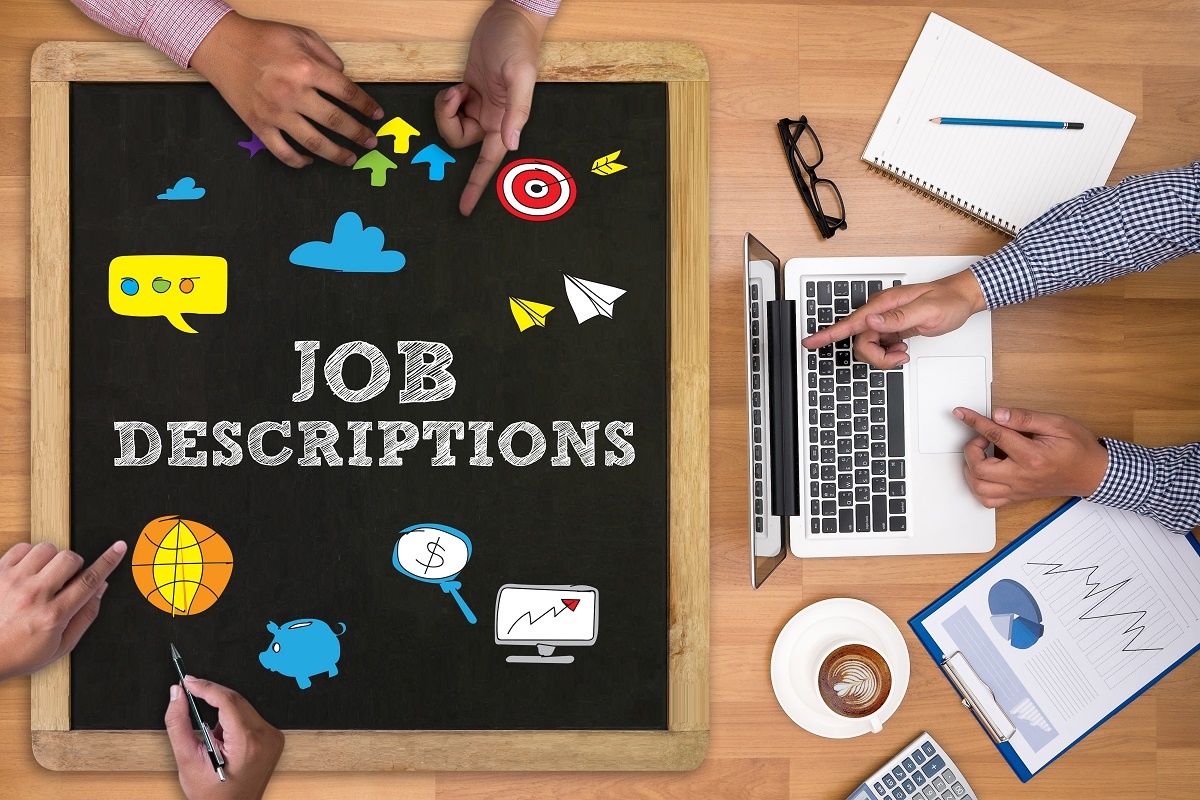 It's no secret that most mid-large sized businesses would not be thriving if it weren't for all of the talented Human Resource Managers out there. However, as time goes on and technology continues to advance, what is the future of the Human Resources world? What types of jobs will be offered in 2018 and beyond?  
One unique job title/description that is gaining a lot of popularity and attention around the workforce industry overall is: Head of People and Culture. The core focus of this role is to keep employees happy, which is one of the greatest secrets to sustaining a talented workplace. Any organization that allocates an HR professional to focus exclusively on maintaining the culture of a company is embracing one of the best ways to ensure happiness around the office and support the core values of the organization.
Job Description
As Head of People and Culture, you will live and breathe everything involving "Culture" at the office. If you're always figuring out ways to make employees' lives easier, or brainstorming ways to promote a healthy work life balance, this is the job for you. The Head of People and Culture will be responsible for ensuring employee satisfaction and will constantly brainstorm and implement new programs and perks to boost overall morale. The ideal candidate will have experience working across a variety of disciplines to ensure that an organization is in touch with the culture that employees desire. 
Responsibilities 
Work closely with company leadership to implement new employee services and perks that align with, and support, business operations

 

Support a culture of growth, work life balance and transparency across all departments

 

Create and maintain a new employee review system that empowers workers to say what's on their mind and allows managers to see what their direct reports are up to all day
Devise and implement a strong employer branding strategy to recruit & retain top talent from around the industry
Enhance team-oriented culture by planning morale events and creating new ways to encourage bonding among team members

 
Requirements/Skills 
At least 5 years experience working in HR/Operations

 

Bachelor's degree is fine, but a Master's degree is preferred

 

Experience with owning people/culture initiatives on a large scale

 

Ability to communicate effectively with people from various backgrounds

 

Positive, can-do attitude that rubs off on others

 
As you can see, it is extremely important for Head of People and Culture job descriptions to emphasize a healthy workplace culture and a strong desire to make employees better at their jobs. By emphasizing these things over traditional HR roles, such as payroll and benefits, this job description makes it clear that this position is going to play a significant role in the future. As the candidate pool gets larger and the economy remains strong, the war for talent will intensify, reinforcing the need for someone within each organization to be dedicated to good people and culture practices. It is essential to require that candidates have proven experience implementing initiatives that benefit employees, elevating HR's impact potential throughout the organization.
Reporting Structure
The Head of People and Culture will report directly to the COO or CEO, depending on the size of the company. Because this role will require buy-in from key operational stakeholders, it makes sense to have them report to someone within the senior executive team. Depending on the size of a company, the following employees can report to the Head of People and Culture: Hiring Manager, PR Manager, Social Media Manager, Operations Manager.
Final Thoughts
Recruiting and retaining top talent is only getting harder in the U.S., and that's why hiring someone dedicated to improving employees' lives and company culture is so important. Why would someone want to work at a company if nobody at that company cares about the culture?
Evisions, a higher education software company that aims to optimize processes with software in an innovative way, has had success with their Head of People and Culture, Susan Fierro. Fierro is constantly searching for new and exciting ways to make the lives of Evision's employees as easy as possible. When you're successful at your job as the Head of People and Culture, you're able to attract and retain top talent in the industry, something that Fierro herself is well aware of in the hyper-talented pool of software professionals.  
On the other hand, Square 9 Softworks, one of Evisions' biggest competitors, doesn't have a dedicated professional in the Head of People and Culture role. If you were an employee looking at deciding between these companies, chances are that hearing about Evisions' dedication to creating and maintaining great company culture may influence you to lean more towards them. While Square 9 Softworks does have professional HR employees, they don't place an emphasis on people and culture, setting Evisions apart from the rest. Without someone dedicated to spending time in this function, morale can be compromised, and employees might begin looking for new opportunities. When HR departments can't agree on a big picture strategy, the lack of organization becomes obvious to employees and candidates alike, leading to less hires and a worse retention rate.  
In the future, what will the Head of People and Culture at a company be able to do to grow the business and keep employees happy at the same time? These questions and many others are at the heart of why the future of HR is so important. If you are concerned about the way your business handles company culture, do some research of your own to see if a Head of People & Culture will work for you. Every industry is different, but every company is successful when employees are productive and happy. Start looking into adding an HR professional dedicated to People & Culture today – you will start seeing the payoff in no time.