September 19, 2019 / Atlanta, GA – ROI Healthcare Solutions proudly announces a newly formed strategic partnership with Eightfold.ai, creators of the first Talent Intelligence Platform, an unparalleled deep learning AI solution that powerfully transforms talent outcomes.

Eightfold.ai was founded by leaders in the artificial intelligence and recruiting industries to empower individuals to find the right career path and enable enterprises to recruit and retain a diverse workforce.   As an ATS-agnostic solution, the Eightfold Talent Intelligence Platform is a single solution for Talent Acquisition, Talent Management, Talent Diversity and Talent Experience offering unique new capabilities:
Build instant pipelines with no additional sourcing required for a majority of roles
Automatically screen and rank candidates for every position
Consider every candidate, past and present, in your talent network in seconds with AI-based matching
Empower each employee to find what's next in their career within the organization
Embed diversity and inclusion across all talent processes and make every talent decision without bias
Launch a personalized AI-based career site that increases the number of qualified applicants
Eightfold's customer success and rapidly growing demand have been noticed in the patient care market as well, sparking the interest of many CHROs and HR executives across the country. In searching for an optimal partner to serve as an extension of its implementation services team, Eightfold.ai has selected ROI Healthcare Solutions, based on its decades of deep healthcare expertise, strong Infor partnership, and KLAS award-winning reputation, to bring artificial intelligence to the patient care market. ROI has been committed to the healthcare market since its inception in 1999 and its strategic HCM services offerings guide clients through the maturity model to elevate all HR disciplines, from recruitment to succession planning.
ROI and Eightfold's collective vision to transform talent magnifies their individual strengths to reduce spend for internal recruiting, contingent workers, and agency spend while creating the space for recruiters to become more strategic and value-oriented throughout each organization. In the competitive healthcare market, digital transformation must play a critical role in identifying and retaining experienced and dedicated physicians, nurses, and operational staff to lower recruiting costs and enrich patient care.
Both organizations understand the challenges that talent and recruiters face daily in companies across all industries to find the best people to join their teams.  It is particularly important for healthcare when the customers are patients and their families who may be faced with a difficult situation. Quality of patient care is number one for healthcare organizations and that starts on the front lines.  From the volunteers greeting patients at the door to the doctors and nurses who take care of patients at the bedside, having critical competencies and credentials is a must.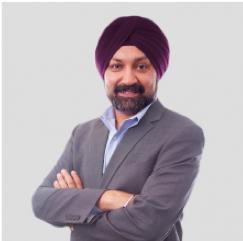 A few words from Eightfold's President, Kamal Ahluwalia, about the partnership with ROI: "We are excited to partner with ROI Healthcare Solutions to bring the Eightfold Talent Intelligence Platform to leading healthcare providers," said Kamal Ahluwalia, President of Eightfold.ai. "ROI's leadership in healthcare, their strong values, and their commitment to customer success are an ideal match for Eightfold.ai. Together we are delivering talent advantage with AI for our customers."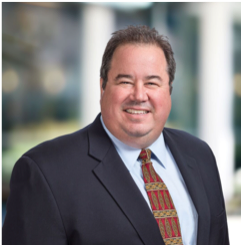 On the 20th anniversary of ROI Healthcare Solutions existence, Bill Starks comments about his intent to partner with Eightfold.ai as a strong differentiator in HCM: "Eightfold.ai is a terrific complement to Infor CloudSuite Human Capital Management. We see great potential for our customers when implementing the products together, to elevate the recruiting function to new heights."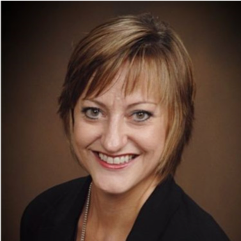 ROI's Executive Director of HCM Services, Diana Van Blaricom, has 30 years of experience in HCM strategy and she has this to say about the Eightfold product:  "Eightfold ai changes the game for recruiters. They no longer need to rely on job postings to find qualified people. It broadens their network of contacts with a significantly better matching factor than traditional sourcing tools. It's like giving recruiters a super power!"
Ultimately, both ROI and Eightfold are committed to helping our joint customers to adapt to future talent needs with a solution tailored to the healthcare industry and the quality of patient care. This strategic partnership will take on the elevation of talent acquisition, diversity, internal mobility, and candidate experience in an ATS and HR-agnostic manner, with the strongest artificial intelligence (AI) and machine learning available in HR today.
About Eightfold.ai
Eightfold delivers the Talent Intelligence Platform, the most effective way for companies to identify promising candidates, reach diversity hiring goals, retain top performers, and engage talent. Eightfold's patented artificial intelligence–based platform empowers enterprises to turn talent management into a competitive advantage. Built by top engineers out of Facebook, Google and other leading technology companies, Eightfold is based in Mountain View, California. For more information, visit www.eightfold.ai. Recently, Eightfold published its first book, What's Next for You: The Eightfold Path to Transforming the Way We Hire and Manage Talent. See Eightfold.ai website for more information at http://www.eightfold.ai. 
Press Contact:
Lisa Bergamo, VP of Marketing
Eightfold.ai | 650-380-9250 | lbergamo@eightfold.ai
About ROI Healthcare Solutions
ROI Healthcare Solutions is healthcare's trusted IT Services Partner, founded in 1999. We save clients time and money, creating clinical, operational, and financial excellence through ERP and EHR initiatives. ROI offers industry-centric project management, consulting, implementation. optimization, support, and staffing services. Our leadership is committed to delivering quality services with highly engaged team members to clients who appreciate long-term partnerships. We are recognized by both Inc 5000 as a fast–growing private company and Modern Healthcare as a Best Place to Work in Healthcare. 
Our Infor ERP Practice
ROI is a CloudSuite specialized and Birst Enabled Infor Alliance Partner and KLAS Category Leader (Business Solutions Implementation Services) that works with healthcare providers to reduce costs, increase efficiency, create confidence, and drive success of planning, implementation, and optimization of Infor's ERP & Birst solutions. With core competencies in finance, supply management, human capital management, and IT, ROI is able to create and understand the value of business transformation through the use of Infor technologies in a way that aligns with clients' mission, vision, and values. 
Our HIS Practice
ROI focuses on managing, implementing, and improving clinical, revenue cycle, technical, and reporting systems, such as Cerner, Siemens, Allscripts, McKesson, Epic, and Meditech. We are Best in KLAS in Partial IT Outsourcing with a score of 95.7. We are a Cerner Preferred Collaborator with multiple resources going through the Revenue Cycle certification process. Our core offerings center around project management, legacy support, application management/shared services, data migration/extraction, and decommissioning services. Our proven methodologies are applied to create smooth transitions of people, processes, and systems for healthcare providers across the country. 
Visit us at https://roihs.com.
Press Contact: 
Danielle Watson – VP, Marketing & Sales Operations
ROI Healthcare Solutions
678 270 2867 | danielle.watson@roihs.com