Enterprise Resource Planning
You've made the investment in ERP. Now it's time to optimize. As an Infor Global Alliance Partner, ROI brings exclusive Infor expertise and proven approaches to implementing Infor ERP. Our Infor professional services facilitate information-driven business processes that connect, automate and streamline backend business functions across finance, human resources, talent management, supply chain management, inventory management, business intelligence and integration.
ROI has a dedicated Infor ERP practice focused on implementing the full suite of Infor Healthcare applications. For more than 20 years our resources have been enabling our clients to optimize their Infor investment. Our strong and tenured team of employees have extensive experience in healthcare ERP, finance, supply chain management, EDI, human resources, talent management and business process optimization. Many of our internal team members have been with ROI for years. We provide a complete solution for wherever you're at in the process, supported by executive oversight and project management. You can take full advantage of our experience and profit from hundreds of completed implementations using repeatable processes that have been perfected and tested across all types of provider organizations.




ROI has earned specialization credentials for Infor CloudSuite™ and two micro-verticals – Hospital & Health Systems and Extended Care Providers. These specialization programs recognize ROI's Infor experience, applicable training, and successful track record of customer implementations and further our customers' assurance that when they choose ROI they are getting a trained partner that has demonstrated implementation success in both applications and industry.
Our goal at ROI is to ensure maximum value realization from your Infor Healthcare related IT investments by leveraging our proprietary methodologies and tools to identify areas of operational improvement and unrealized value potential.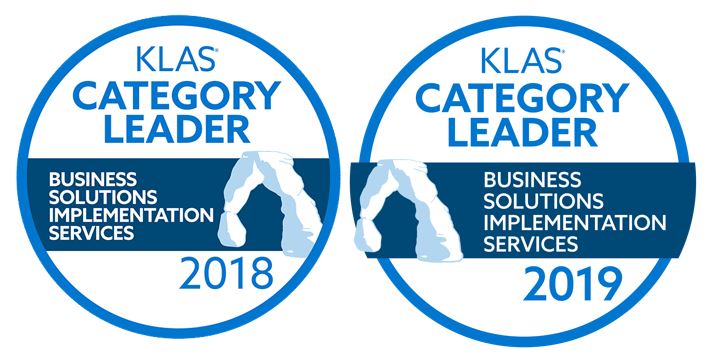 Infor Service Offerings
Whether you're ready to do a full-scale Infor implementation, an upgrade, or are looking to gain new functionality, ROI delivers the Infor and healthcare expertise you need to optimize your Infor applications and technology.
Project Management & Collaboration
Automation & Optimization
Strategic Integration
Closing Optimization
Visibility & Analytics
Reduced Costs & Manual Processes
Global Ledger
Expense Management
Optimized Source to Settle
Relevant Master Data & Governance
Digitizing & Payment Automation
Healthy EDI
Strategic Inventory & Replenishment Optimization
Modernized HR
Optimized Talent Strategies
Alignment of HR Initiatives to Operational Goals
Reduced "Cost" of HR
Digital Transformation & BI
Robotic Process Automation
Integration
System Administration & Security
Configuration Console
Birst & Analytics
Infor OS