ERP Finance & Supply Management
Supercharge your finance and supply management capabilities with ROI's tenured ERP team.

Infor Financial & Supply Management Overview
We understand the unique challenges and variables in healthcare. Have you outgrown the structure of your Chart of Accounts, creating maintenance challenges and cumbersome workarounds? Ready to reduce manual effort, find ways to lower costs, and improve vendor relationships through a healthier EDI? Looking to better manage contract pricing and avoid the dreaded invoice discrepancy? Want to better manage RNI and reduce the monthly liability accruals? Searching for more than staffing and want a full solution with a proven and cohesive team? Our specialty is healthcare, and we can guide you through best practices to get the most out of Infor's highly customizable product.
We do so much more than just setting up the software. We look at the people, processes, and technology holistically to achieve the best results.
We see go-live as the beginning, not the end. Go-live is the start of the journey for our customers' looking to innovate their operations. We enable users for ongoing success.
We have a strong relationship with Infor. We work with Infor to develop and deploy the latest technologies including providing input into how customers use the solutions. This helps support Infor's commitment to building better mission-critical enterprise applications.
Change management is built into every step of our methodology. Change management starts on day one of your project. We help organizational leaders drive projects to success, even supporting them in the drafting of communication and training plans. With a focus on user adoption, our team of professionals will guide you through tips and tools to help end users learn new and improved processes so they can embrace the change
Innovating Financial & Supply Management
From reporting to interoperability to EDI and beyond, our Financial & Supply Management offerings focus on transforming your organization through your ERP technology.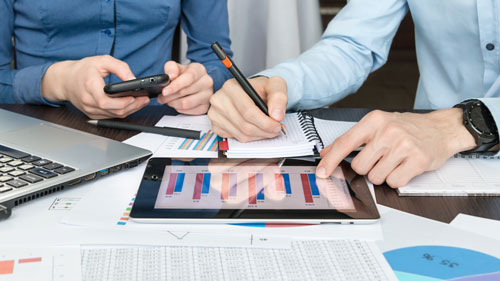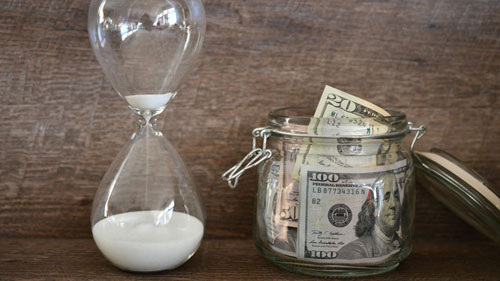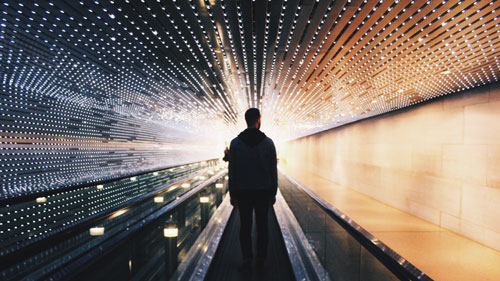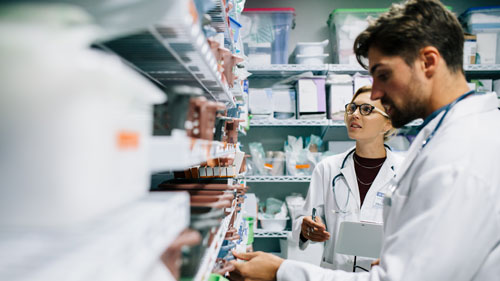 Inventory Visibility & Replenishment
Reporting
Easily access real-time data and identify where work needs to be performed through user-friendly dashboards. Eliminate third-party tools.
Cost & Time Reduction
Better align to SCM and HCM to reduce manual effort for approvals and reporting. Reduce and consolidate current Chart of Accounts (COA), reduce system maintenance with the right structure, and decrease time to onboard new entities.
Interoperability
Reduce offline system audits and standardize reports, interfaces, conversions, and extensions. Increase visibility to service lines, IP/OP or Payor model with Global Ledger. Set alerts and notifications to inform business owners when exceptions occur in a collaborative environment.
Inventory Visibility & Replenishment
Digital end-to-end supply chain processes connecting systems, trading partners, and devices enable real-time inventory touchless replenishment and visibility to make data-driven decisions. Automate basic entries, systematic recalls, and supply management approvals.
Here are just a few results that our ERP implementation clients experienced:
Standardized chart across entire organization

Reduced ledger redundancies by 17%

Reduced approved vendors by 48%

Enabled over 500 vendors for EDI transactions
Improved decision-making with tailored financial reporting
No Results Found
The page you requested could not be found. Try refining your search, or use the navigation above to locate the post.
Recommended Thought Leadership
Whitepaper: Decoding the Global Ledger
The recent buzz of Global Ledger dimensionality and its power to rock the world of finance has taken ERP users by storm, claiming to reduce manual effort and offer unprecedented capabilities to finance, the heart of every business. This whitepaper offers a simple explanation of the global ledger and its value, as well as actionable strategies to get unstuck and begin to focus on what is waiting for you in the future world of finance.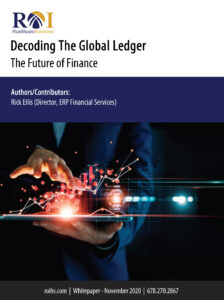 Webinar: Managing RNI…Beyond the Data
We all talk about Received, Not Invoiced and the dreaded invoice discrepancy. It causes unnecessary work. In this session, learn how to interpret your data and translate it to a working strategy that defines Roles and Responsibilities for Supply Chain, Payables and Business Leaders.