ERP HR & Talent
Elevate and transform HR, Talent, and Payroll with your ERP technology and ROI's proven team of employees.

HR & Talent Overview
We understand the unique challenges and variables in healthcare. Struggling with complex nursing payrolls due to varying shifts and different legal entities? Want to move quality specialty hires through the recruitment process quickly? Nervous about pressures from a recent merger? Searching for more than staffing and want a full solution with a proven and cohesive team? Our specialty is healthcare, and we can guide you through best practices to get the most out of your ERP technology.
We do so much more than just setting up the software. We look at the people, processes, and technology holistically to achieve the best results.
We see go-live as the beginning, not the end. Go-live is the start of the journey for our customers' looking to innovate their operations. We enable users for ongoing success.
We have a strong relationship with Infor. We work with Infor to develop and deploy the latest technologies including providing input into how customers use the solutions. This helps support Infor's commitment to building better mission-critical enterprise applications.
Change management is built into every step of our methodology. Change management starts on day one of your project. We help organizational leaders drive projects to success, even supporting them in the drafting of communication and training plans. With a focus on user adoption, our team of professionals will guide you through tips and tools to help end users learn new and improved processes so they can embrace the change.
Get Ready for Your Future
Our HR & Talent offerings focus on transforming your talent initiatives, growth and learning, payroll, and expanding your mobile and AI capabilities.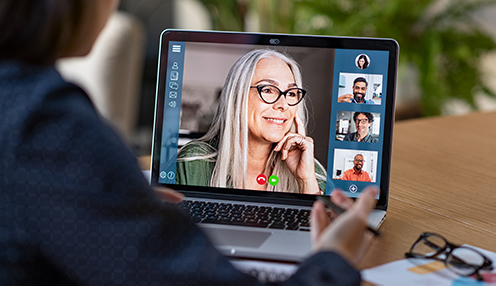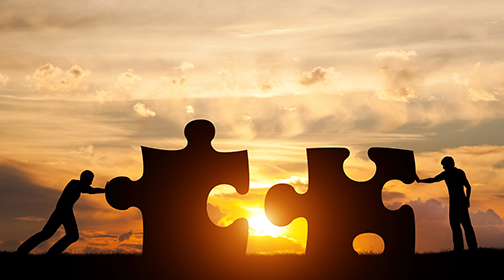 Improve HR Operations
Eliminate spreadsheets, manual forms and databases. Reduce turnover by understanding root causes. Centralize transactional functions and decentralize where expertise is needed. >>Learn More
Reduce the "Cost" of HR
Eliminate disparate systems and standardize processes, reducing the cost of system maintenance. Increase productivity with automated routings and approvals for HR transactions. Reduce contract labor costs. >>Learn More
Grow & Leverage Talent
Create an "outcome-driven" culture of talent leadership with visibility to results, reducing compliance and risk. Focus key HR metrics aligned to strategic objectives to drive accountability across the organization. >>Learn More
Recommended Thought Leadership
Embracing HR Innovation eBook
by Diana Van Blaricom, ROI's VP of ERP Strategy
Updated August 2020!
Technology should ENHANCE our work life much like it has our personal lives. Technology improvements are moving faster and faster. For the organizations that embrace change, they will continue to improve operations, increase the bottom line and reduce operational costs by utilizing technology to drive efficiencies across the company. It's time to look forward, embrace change and understand how technology can advance our talent management efforts and raise the bar on operational excellence! Uncover ideas to help you improve HR operations by downloading the eBook today!
Move, Groove & Improve Speed Session
by Diana Van Blaricom, ROI's VP of ERP Strategy
Ready to get to the heart of your users' needs to develop meaningful business requirements and get the greatest return on your technology investments? Join ROI's VP of ERP Strategy, Diana Van Blaricom, in our on-demand 4-minute speed session. Diana guides you through the following topics:
The steps to conduct your very own workshop
How to keep participants on track to document the right requirements
The benefits of a Move, Groove, and Improve workshop
Want ROI to facilitate a Move, Groove, and Improve workshop for your organization? Contact us for more information.