Revenue Cycle Services
Improve your bottom line with ROI's comprehensive assessment and optimization capabilities.
Revenue Cycle Objectives
At ROI, we not only identify issues – we provide solutions. We work with you to ensure your people, processes and technologies are functioning in concert to maximize the value of your investment in your core systems, improving patient safety, patient satisfaction, and ultimately your bottom line.
Producing an accurate, complete, and timely claim to be reimbursed in the shortest timeframe
Getting it right the first time
Ensuring patient safety, quality, and financial governance
Health Check Starter Survey for Revenue Cycle Leaders
ROI's Revenue Cycle Health Check scorecard provides healthcare leaders with an objective/rapid assessment of performance while identifying targets for deep dive, root cause assessment. Take this quick survey to get started.
ROI Revenue Cycle Health Check & Optimization Services
Wherever you are at in your revenue cycle journey, ROI can quickly add value and help you grow your bottom line. Our revenue cycle health check capabilities address all key revenue cycle pillars through cost-effective engagements that drive savings and efficiency. Recommendations from the health check set the stage for revenue cycle optimization, leading to benefits such as improved patient safety and satisfaction, reduction in denials, better data capture, increased cashflow, and reduced accounts receivable.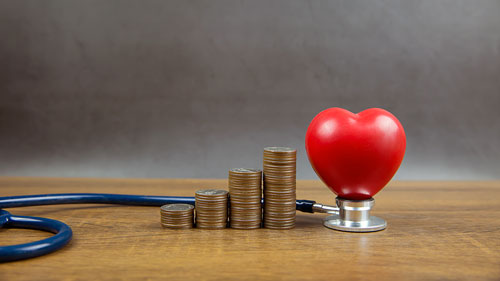 Provide CFOs with objective, rapid assessment of performance
Determine need for full assessment and identify priority areas
30-day timeline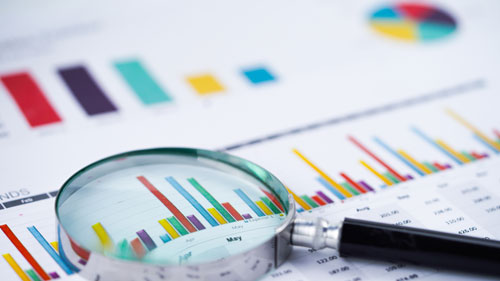 Target key areas based on scorecard results
Vendor-specific approach
Targeted assessment, gap analysis, and optimization recommendations
6-8 week timeline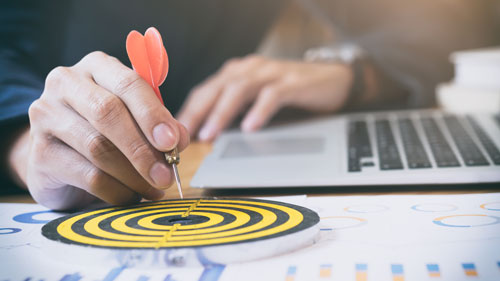 Gap remediation
Requires other ROI services such as technology and vendor-specific SME involvement
Lead-in to potential phase 3 recoupment
9-15 month timeline
Our team has deep experience in improving the revenue cycle for hospitals and health systems across the nation. Here are a few highlights from engagements that ROI employees have led during their careers.
Central Georgia Health System
Through focusing on areas identified during initial assessment, and then efforts to ensure appropriate coding based on improved documentation, the client turned a $40,000 investment into a $400,000 improvement in net revenue the first year.
Southern California Medical Center
Focused efforts on admission processes identified as not best practices during assessment saw a reduction in denials. The focused project of $20,000 showed a return on investment of $60,000 in the first three months with an annualized one year return of $240,000.
Rural New York Hospital
Focused efforts on ABN process ($30,000 investment) resulted in immediate return of $10,000 per month in reduction of medical necessity denials. One year return of $120,000.
Benefits of ROI's Revenue Cycle Service Offering
Enhanced Patient registration processes to ensure accurate data capture
Improved insurance eligibility verification and validation
Additional screening for medical necessity, with focus on appropriate ABN discussion, policies and procedures
Improved patient safety
Identify clinical documentation improvement opportunities
Reduction in denials
Appropriate coding that is supported by complete and appropriate documentation
Reduced accounts receivable
Increased cashflow and one-time cash acceleration
Improved patient satisfaction
Enhanced ability to report on data
Established best practice KPI metrics to manage the business of healthcare
Additional capital to invest in healthcare quality initiatives
Established adherence to regulatory compliance
Bottom line improvement
Improved employee satisfaction
Recommended Thought Leadership
Partnership Quote
"ROI offered us a partnership rather than a client-vendor relationship with Legacy Support. They have done an excellent job based on their McKesson knowledge of collaboratively working with our resources and quickly taking ownership of the project in a way that has allowed our team to focus on our new direction. The staff sees them as part of the team here; that was exactly what we wanted."
Value and Quality Quote
"Their staff is experienced, high quality, and provides high value for both consulting and staff augmentation. ROI has been very valuable and played a key role in meeting our IT goals and helping us be successful."
Executive Director, IT Operations & Strategy
Large Not-for-Profit Health System in the Southeastern United States
EDI Resources
"We did not believe it when you said that ROI will be able to provide support at or above our current level, but you have done it!"
Prominent Atlanta Area Health System