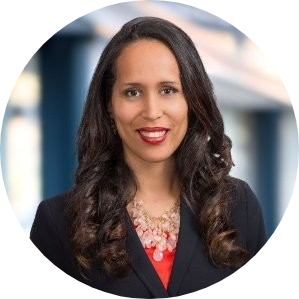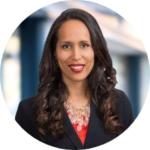 Danielle Watson
Vice President, Marketing & Sales Operations
Danielle leads all of ROI's external and internal marketing & communications, sales operations, and consultant enablement efforts to drive sales growth and meaningful impact to our customers and employees.
She has been in the IT services business for over 15 years, focused on innovation, customer-centric consulting, sales strategy & operations, field enablement, marketing services, and IT delivery. Danielle has implemented sales enablement programs that educate and build confidence to increase win probability and success with customers.
During her career at Randstad, Danielle started as a Senior Consultant, providing consulting services via IT assessments/due diligence, IT strategy, and PMO implementation engagements. Danielle also served as a Sales Strategy Solutions Director, creating and enforcing processes that doubled win rates from 17% to 34%, educated the salesforce, and created maturity across the professional services organization.
While at Accenture, Danielle served in various roles as a Sr. Consultant/Team Lead within the communications and high tech sector, including project management, business assessment consultant, business analysis/requirements definition, software testing/QA, UAT facilitation, and data architecture.
Danielle holds a bachelor's of science degree in management information systems from the University of Alabama Birmingham and resides in Atlanta, Georgia with her husband Anthony and four children.