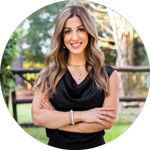 Melissa Ursi
Chief Operating Officer | Managing Partner, ROI International
Melissa serves as ROI's Chief Operating Officer. Melissa has over 15 years of experience in employment law, business operations, talent acquisition and retention, and Human Resources.
Her passion lies in the employee experience and working to unite corporate policies and practices with employee-centric ideals.
Melissa came to ROI in 2016 as the Director of Talent Management. Her combination of legal training with business operations and HR experience provides a unique skillset for corporate compliance, policy writing, employee relations, talent development, and culture preservation.
Melissa received her Bachelor of Arts degree from SUNY Albany and obtained her Juris Doctorate with a focus in Employment Law from Charlotte School of Law. She is also SHRM certified.