Listen in on the discussion about how COVID-19 is impacting the operational, financial, and technology departments within health systems. Dig deeper into telehealth, predictive analytics, supply chain operations and management, infrastructure, and the strains put on bandwidth. What are the true needs to fill the gaps? What beneficial steps can be taken within organizations and communities? Hear from our panel of healthcare executives on the real-world challenges they face and the opportunities that can help achieve the best outcomes during this crisis.
Signup to gain immediate access to the recording.
Overview Video
Hear from Jeff Tennant, ROI's VP of HIS Strategy & Services, on why you need to listen to the executive roundtable on COVID-19 Lessons Learned. (43 seconds)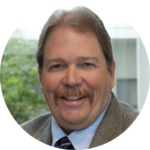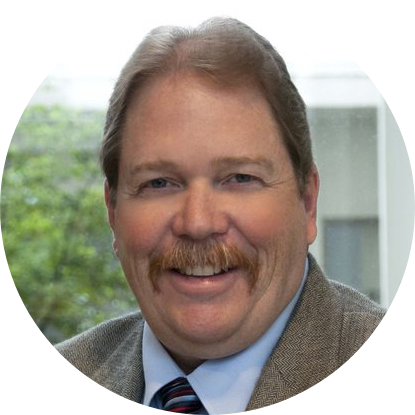 Jeff Tennant
VP, HIS Strategy & Services @ ROI Healthcare Solutions
As a former Hospital CIO, Jeff offers 20+ years of IT consulting and services experience. He is passionate about leadership, innovation, business development, and quality. ​Jeff has proven success through multi-million-dollar revenue cycle performance improvement services, revenue cycle gap analysis, remediation services, and population health strategy efforts focusing on appropriate workflow processes and industry best practices.​
Roundtable Panelists
Our panel is composed of senior-level healthcare executives from a variety of hospitals and healthcare systems across the country.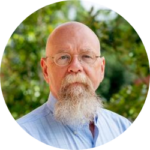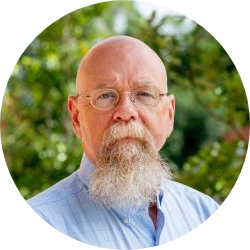 John-Paul Jones, MD
Centra Health
Dr. Jones has served in a multitude of roles within the healthcare industry over the past 25 years. During his career, he has served as a practicing physician, medical director of CPOE, medical examiner, and Chief Medical Information Officer. Jones is a thought leader and has presented throughout the U.S. and internationally on topics such as clinically-driven revenue cycle, EHR adoption, and the power of IT governance.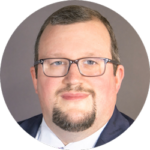 James Reed, PharmD, MBA, FACHE
Chief Information Officer @ Conway Regional Health System
A native Arkansan, James serves on the executive leadership team as the Chief Information Officer for Conway Regional Health System in Conway, Arkansas. In his role as CIO, James oversees all operations of the Information Systems, Pharmacy, and Quality Departments. He has been employed with Conway Regional Health System since 2011, where he has served as Director of Pharmacy and CIO. In his time as CIO, James has overseen three upgrades to the health system's MEDITECH electronic health record, with the latest coming in September of 2017 with the transition to MEDITECH 6.15 with Ambulatory. James completed his doctorate of pharmacy degree from the University of Arkansas from Medical Sciences in 2002 and his Master of Business Administration from the University of Colorado at Colorado Springs in 2010. In addition, he is a Fellow of the American College of Healthcare Executives. James and his wife Che' have lived in Conway, Arkansas for the past 23 years where they have raised two boys – Caleb and Eli. James enjoys attending and watching sports, particularly the University of Arkansas Razorback athletics, and spending time with family and friends.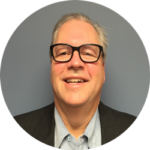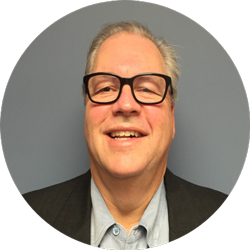 Skip Rollins
Chief Information Officer & Chief Information Security Officer @ Freeman Health System
Skip is the Chief Information Officer and Chief Information Security Officer at Freeman Health System in Joplin, MO. With over 20 years of experience as an IT executive, he has a proven track record of leading and delivering strategic transformation initiatives for local, regional and national health systems. Skip has led the IT strategy at Freeman for the past six years. He previously served as the President/Principal Consultant at Integration Resource Group where he worked as interim CIO or in conjunction with the organization's CIO in 50 individual hospitals, several large for-profit and not-for-profit health systems.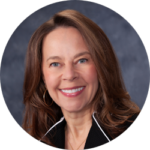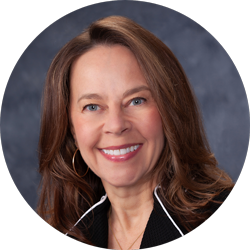 Linda A. Stevenson, MBA, PMP, ERYT
Chief Information Officer, Fisher-Titus Medical Center
Linda is currently the Chief Information Officer at Fisher-Titus Health in Norwalk, where she is working to bring the organization back to its very impressive Most Wired Status. With over 30 years in healthcare, Linda has had the opportunity to support all areas of the hospital, from clinical areas to revenue cycle. Throughout her career, she has led teams at many Cleveland area hospitals, including The Cleveland Clinic, MetroHealth, Southwest General and most recently worked for The Cerner Corporation. Much of her experience was in managing major hospital initiatives which included HIPAA, Data Security and Privacy, Meaningful Use, and electronic medical record implementations, among others. Linda received her MBA from Cleveland State university, is a Project Management Professional, was nominated for the OHA Healthcare Worker of the Year award and was awarded a CHIME Healthcare CIO Bootcamp scholarship. 
In her spare time, Linda is an experienced yoga teacher, Aromatherapist, Reiki Master, Cancer Exercise Specialist and a health advocate for everyone she meets. Linda is the former owner of Zen Yoga Studio in Brunswick, Ohio, where she still teaches classes, leads workshops and helps others find better health and happiness in their lives.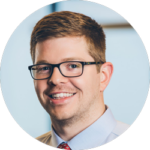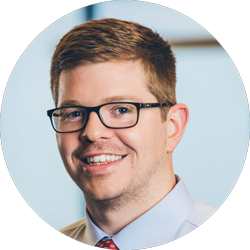 Josh Tennant
Orthopedic Service Line Director @ Conway Regional Health System | Specialty Care Network
Josh has been with Conway Regional since 2012 and has served in multiple roles within the organization. Currently, Josh works as the Director of the Orthopedics Service Line. He graduated from the University of Central Arkansas in 2012 with a Bachelor of Science and in 2019 with a Masters in Business Administration. Josh lives in Conway with his wife, Taryn. When asked what he enjoys most about Conway Regional, Josh said "I enjoy being part of a driven team that has a mission to create high-quality and convenient healthcare access to the community."
Need assistance during COVID-19? View our COVID-19 Support Services page to learn more about ROI's complimentary, cost-effective, and flexible solutions to help our healthcare clients weather the storm.
RevCycle Revelations & Covid-19
Covid-19 Healthcare Executive Roundtable
COVID-19 Lessons Learned
Learn how COVID-19 is impacting the operational, financial, and technology departments within health systems
Covid-19 & Online Learning Webinar
Dimensional Insight COVID-19

Virtual HIMSS
Virtually experience HIMSS Global Health Conference & Exhibition