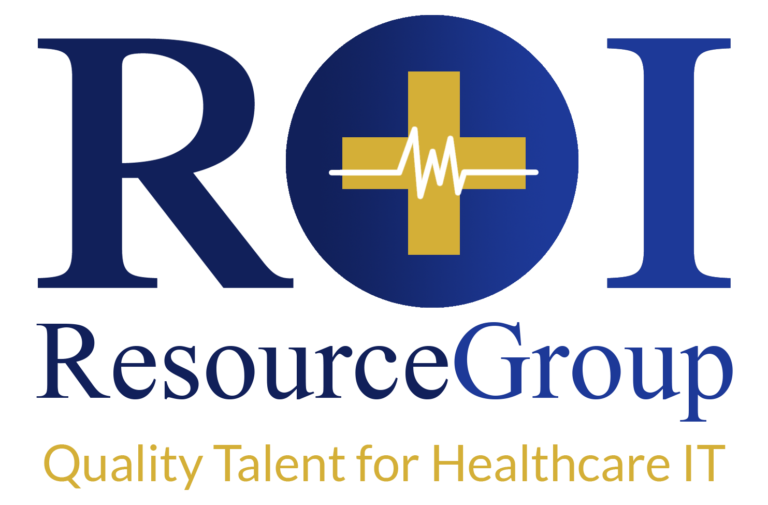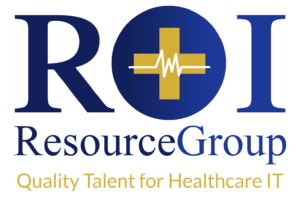 ATLANTA, GA.; April 2, 2018 – ROI Healthcare Solutions, LLC – For the past nineteen years, healthcare providers have realized financial, operational, and clinical benefits as a result of working with ROI as a professional services partner for ERP and HIS system related initiatives. From strategic consulting to complex implementations to optimization and support, ROI has stayed true to its vision of quality, integrity, experience, partnership, and passion without compromise.
As an active participant in the healthcare sector, ROI has remained close to the evolving trends and priorities that impact how providers do business, manage technology, and engage resources to provide value-based care to the patient community. While Americans are living longer, comprehensive and integrated healthcare is needed to prevent, cure, and manage complex diseases. Regulatory expectations are evolving to protect patient and provider data. As a result, the rise of innovation, thought leadership, and creativity within healthcare has materialized into focused strategies around information technology, infrastructure, and resources.
Healthcare leaders are charged to execute these strategies in a way that reduces costs and results in tangible returns on investment. Engaging, integrating, and retaining the right resources and skills to drive and execute on these critical IT initiatives can be costly and risky; especially as new technologies and competencies rise to the surface, such as RTLS, EMR optimization, cybersecurity, blockchain, and telemedicine. How can an industry with cost reduction pressures and, in some cases, limited candidate supply, identify the right resources to support highly visible initiatives?
While ROI has been a trusted professional services and IT staffing partner over the years, clients are expressing a greater need for IT staffing in areas we have not provided service in the past, such as: Go-Live Support & Training for EMR solutions, RTLS Services, and Cybersecurity, to name a few. Leveraging our reputation of quality, longstanding client relationships, and delivery excellence across HIS & ERP Services, ROI has decided to expand our capabilities by investing in a complementary IT staffing organization called ROI Resource Group (ROIRG).
Effective today, April 2, 2018, ROIRG will be launched as a healthcare IT Staffing and Recruitment Process Outsourcing organization. This organization will initially focus on US-based providers and may evolve into other industries as demand grows. ROIRG will support clients looking to engage IT resources to support critical initiatives related to ERP systems (e.g., Oracle/PeopleSoft) and healthcare information systems (e.g. McKesson/Allscripts, Meditech, Cerner, and Epic). ROIRG's key differentiators include: subject matter screening by experienced leaders, resource quality, positive attitude, and most importantly, alignment with client culture and goals.
Some of the key areas ROIRG Consultants will focus on include:
EMR & ERP Subject Matter Experts (SMEs)
Training and Go-Live Support
Cyber Security
Change Management
Digital Health
Real Time Location System (RTLS)
For more information about ROIRG, visit: https://roihs.com/staff-augmentation/.
About ROI Healthcare Solutions
ROI Healthcare Solutions is a national, privately-held healthcare IT consulting firm that provides advisory & optimization, implementation, staffing, and support services to our clients, to help them drive clinical, financial and operational success. ROI is unique to competitors in the market, as we are a niche firm with very deep technology and operational expertise in the healthcare industry. Our team members are specialized and doing what they are great at and what they are passionate about. Our best practice methodologies guide our activities, our customers are referenceable, and our ability to deliver on time, on budget is consistent.
Founded in 1999 in Atlanta, Georgia, ROI offers industry-centric project management, consulting services, ERP services (national Infor alliance partner), and healthcare IT system offerings. Our leadership is committed to delivering quality services with highly engaged team members to clients who appreciate long-term partnerships.
Visit us at https://roihs.com.      
# # #
Contact:
Danielle Watson
ROI Healthcare Solutions
Vice President, Marketing & Sales Operations
+ 1 678 270 2867
danielle.watson@roihs.com