July 24, 2019 / Atlanta, GA – At ROI, our #1 differentiator is our people. We don't take these words lightly. The attitude, commitment, experience, humor, and teamwork mindset of our team surpasses those we have seen at many large and small organizations across the country. 
As a part of our explosive growth and response to rich market demand across ERP Services, Digital Transformation, Healthcare Application Support, and Clinical/Revenue Cycle Excellence, ROI welcomes a new seasoned Director of Business Development to our award-winning organization: Sara Wallace.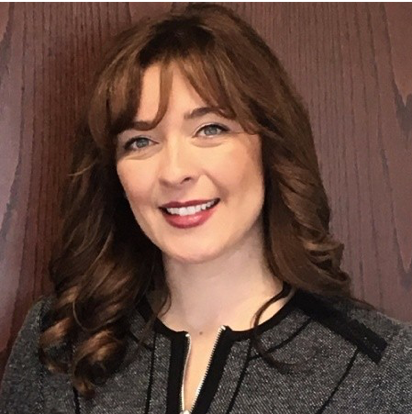 Sara Wallace is ROI's Director of Business Development for the Midwest Region.  Her co-workers would describe her as genuine, intuitive, thoughtful, and productive. 
She has been working with clients in the healthcare industry for 10 years, focused on clients primarily in the Midwest. During that time, she has worked tirelessly to help clients execute on their vision by leveraging Cerner, Oracle, and Infor technology. Sara has always been passionate about creating strong technology roadmaps that are relevant to each organization and now as part of ROI, she looks forward to helping clients get the most out of their ERP, EHR, and revenue cycle technology. 
Sara resides in Kansas City, MO and can be found on the golf course when she has free time.  
About ROI Healthcare Solutions
ROI Healthcare Solutions is healthcare's trusted IT Services Partner, founded in 1999. We save clients time and money, creating clinical, operational, and financial excellence through ERP and EHR initiatives. ROI offers industry-centric project management, consulting, implementation. optimization, support, and staffing services. Our leadership is committed to delivering quality services with highly engaged team members to clients who appreciate long-term partnerships. We are recognized by both Inc 5000 as a fast–growing private company and Modern Healthcare as a Best Place to Work in Healthcare. 
Our Infor ERP Practice
ROI is a CloudSuite specialized and Birst Enabled Infor Alliance Partner and KLAS Category Leader (Business Solutions Implementation Services) that works with healthcare providers to reduce costs, increase efficiency, create confidence, and drive success of planning, implementation, and optimization of Infor's ERP & Birst solutions. With core competencies in finance, supply management, human capital management, and IT, ROI is able to create and understand the value of business transformation through the use of Infor technologies in a way that aligns with clients' mission, vision, and values. 
Our HIS Practice
ROI focuses on managing, implementing, and improving clinical, revenue cycle, technical, and reporting systems, such as Cerner, Siemens, Allscripts, McKesson, Epic, and Meditech. We are Best in KLAS in Partial IT Outsourcing with a score of 95.7. We are a Cerner Preferred Collaborator with multiple resources going through the Revenue Cycle certification process. Our core offerings center around project management, legacy support, application management/shared services, data migration/extraction, and decommissioning services. Our proven methodologies are applied to create smooth transitions of people, processes, and systems for healthcare providers across the country. 
Visit us at https://roihs.com.
Press Contact: 
Danielle Watson – VP, Marketing & Sales Operations
ROI Healthcare Solutions
678 270 2867 | danielle.watson@roihs.com