Infor v10 Upgrade at Seasons Hospice & Palliative Care
Learn how ROI helped Seasons Hospice, a leading community-based hospice provider, to upgrade Lawson v9.01 to Infor v10.
Seasons was an Infor user for six years. Their strategic vision involved transitioning to the Cloud in order to leverage new functionality and technology in Infor ERP v10. Core benefits of this decision were expected to improve their disaster recovery, reliability, and scalability of systems while maintaining a lean IT support staff and predictable cost model.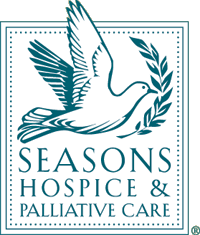 Upgrade from Infor Lawson version 9.01 to version 10.
Migrate from on-premise solution to Infor Cloud.
Implement new security platform.
Redeploy existing process flows to Cloud.
Redeploy financial dashboards and custom reports to Cloud.
Successfully upgraded to Infor v10 Cloud within 5 months.
Migrated 45 Gb database to Cloud.
Transition 50+ users to new security platform.
Moved multiple interfaces, dashboards, and dozens of reports to the Cloud.
Provided secured external access to Lawson for LBI and Process Automation approval.
Positioned Seasons to take advantage of new Infor modules and functionality.