Vendor Experience
Healthcare business models are evolving rapidly. Today, there is need to control processes as costs rise and there is a requirement to manage the information that health professionals need. We work with leading vendors in a range of software categories that support the enterprise as well as the department, including EHR/EMR, ERP, ECM, Revenue Cycle, Labs, Pharmacy, Oncology, and departmental specialty. Some of our more prominent vendor experience includes:

Epic
ROI's Epic-certified builders, trainers and advisory leadership all deeply understand the complex relationship between Epic's application modules and the vast array of workflows and technologies affected across your health system. ROI's Epic competencies help plan, design and execute your Epic implementation at all levels. This knowledge is based on a thorough understanding of Epic applications, the importance of workflow and data integration between Epic applications and your ancillary systems, and the upstream and downstream impacts across your clinical, financial and operational systems. Our Epic staffing options include consulting, temp-to-perm or permanent to best meet your health system's needs.

Cerner
ROI's Cerner capabilities extend across multiple applications, including the acquired Siemens portfolio. Our services focus on helping you maximize the effectiveness of your Cerner Millennium or Classic system. Our Cerner-skilled team can help you with a range of consulting services, from implementation of advanced clinicals and process redesign to affordable care readiness. Using proven methodology and standardization strategies, ROI consultants will ensure you are implementing effective and efficient design and workflow of your Cerner applications to simplify end-user tasks and improve efficiency.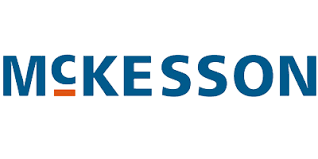 McKesson
ROI has extensive experience working with McKesson and their customers and products. We have completed numerous engagements related to the implementation and optimization of McKesson products, including Horizon, Paragon, and OneContent. Our knowledgeable team can assist with a complete portfolio of advisory and optimization services and work in concert with your team members as you extend or transition from your McKesson applications. Our experienced consultants focus on standard methodologies, rigorous analysis, change management and knowledge transfer.

Allscripts
ROI's consultants bring significant industry knowledge, solid experience and Allscripts domain expertise to each engagement. Our certified Allscripts consultants have significant knowledge in Allscripts applications, including Allscripts Enterprise EHR gleaned over several years of experience. With a proven track record in successful, enterprise-wide implementation, we can manage your project from inception to completion; assess, design, build and test your EHR environment and processes; and help troubleshoot and resolve your product issues before, during and after implementation.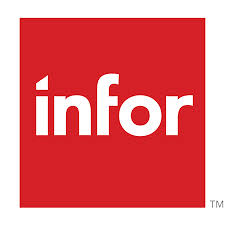 Infor
Since 1999, Lawson, now Infor, is the only ERP we have and continue to implement. As an Infor Global Alliance partner we combine our healthcare provider clinical, financial and operational expertise to ensure Infor Healthcare clients are able to achieve and sustain their optimized adoption of the breadth of Infor Healthcare solutions. We have domain expertise across all of the Infor applications and are members of the Infor CloudSuite specialization program recognizing ROI's Infor experience, applicable training, and successful track record of customer implementations, including working with customers transitioning to the cloud. We have also earned Infor Micro-Vertical certification for Hospital & Health Systems and Extended Care. We have completed implementations at some of the largest integrated delivery networks (IDNs), leading academic medical centers, stand-alone hospitals, prominent children's hospitals and non-acute care providers. Our vendor relationships with leading EHR, specialty and supply-chain vendors compliment Infor solutions and enable us to present a complete picture of the power of Infor solutions for today's healthcare providers.