At ROI, we celebrate success because of the passion, experience, humanness, and integrity of our people. We are pleased to announce and welcome two new additions to our Business Development & Customer Advocacy team: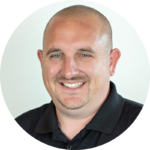 Bill French
Based in Boston, MA, Bill is a genuine client-focused executive with extensive healthcare IT experience and well-rounded success in creating high customer engagement.  Bill is a "human" leader who has earned the respect of internal teams and prospects, with strategic vision and follow-through. Bill has spent over 10 years in healthcare IT including time at MEDITECH, in consulting, and healthcare predictive testing for electrical systems.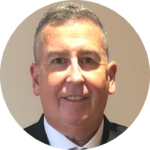 Michael Donovan
Based in Miami, FL, Michael brings 25 years of experience in healthcare IT, including 15+ years in international markets. Starting his career in implementation services with IDX Systems and maturing through executive ranks within Cerner, Michael's primary passion is business development, focused on healthcare and IT. Developing strong, lifeblood relationships at Cerner and MEDITECH has been critical to his success and he has conceptualized and successfully exited multiple start-ups focused on professional services and third-party integration into the leading EMR systems globally.