ROI is growing! We're excited to welcome a new member to our Business Development team: Gary Locke.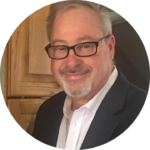 Gary Locke
Based in Boston, MA, Gary is an experienced sales and marketing executive with more than 30 years of successful software applications, cloud (SaaS), ERP/BI, and hardware sales (both through channel and direct) experience across a number of verticals including Healthcare, Financial Services, Higher Education, Hospitality, Government, and Commercial/Manufacturing.
He is also a 16-year veteran of the US Army and National Guard. He lives just north of Boston with his wife Denise, a freelance copywriter for the healthcare industry, his two sons Christopher, a United States Marine and college student, and Alexander, also a college student, and their new dog Ruby, a Portuguese Podengo.