ERP, EHR & Revenue Cycle
Assess. Optimize. Implement. Support. Staff.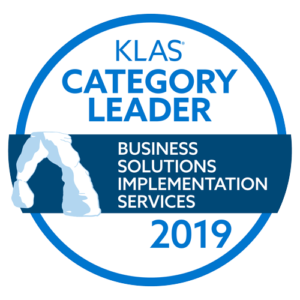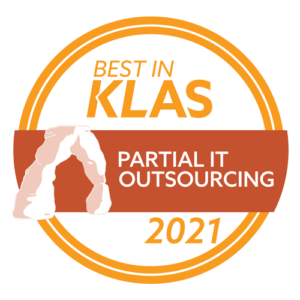 Make the Most of Your People, Processes, and Technologies
Today's healthcare IT organizations must navigate a rapidly evolving landscape. We support providers across the country to maximize their return on investment through people, processes, and technologies. Amidst the uncertainties and strategic priorities healthcare organizations face, one thing is clear: ROI can partner with you to deliver higher quality at lower cost. We support over 100 applications across numerous vendors, including Infor, Cerner, Epic, Allscripts, MEDITECH, NextGen, and Greenway, to name a few. We are flexible in our work style — equally comfortable in leading projects or serving as an extension of your team. Whether you are going through a transition period, are exploring a future transition, or want to keep your systems stable, ROI takes pride in our ability to form high-quality, longstanding partnerships with every customer and deliver on our promises. 
Project Management for Healthcare: An ROI Differentiator
In 1999, ROI's initial offering focused on providing effective project management across departments in healthcare to drive tangible results and trust-based partnerships. Due to the high satisfaction and loyalty of our customers, we have integrated our foundational project management approach into all of our unique service offerings across ERP, EHR, and Revenue Cycle areas. Our team members are certified, experienced, and passionate about healthcare in every project they encounter. As a matter of fact, our customers' feedback has positioned us as a multi-year Best in KLAS organization across implementations and managed services.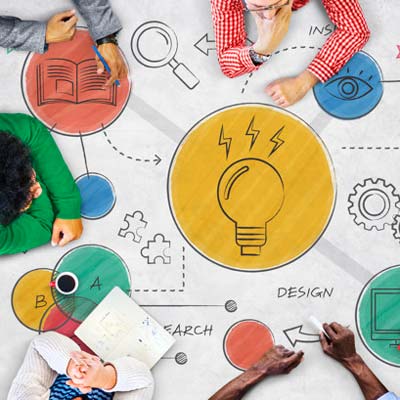 When you reach a crossroad with your technology or processes due to new leadership, M&A activity, or a desire for greater insights that support business decisions, ROI can comprehensively assess your core competencies, objectives, and gaps against our experience and industry benchmarks. Our team is objective and our prioritized recommendations are practical. From assessing your process needs to building a technical/functional roadmap, ROI's Advise and Optimize services are designed to increase efficiency, reduce expenses, and drive sustainable results for your organization. We combine our industry and vendor experience to provide you with the insightful analysis and guidance you require to optimize your healthcare environment. We can help you address the following:
Strategic IT Plans
ROI has proven experience and methodologies to assist you with IT Strategic Plans, Application and Vendor Standardization, Site Consolidations, Vendor Migrations, and Technology Decommissioning.
IT & Process Assessments
Assess and align clinical, business and technology processes to enabling technologies in order to identify any misalignment and common points of breakdown, opportunities for integration and automation, and management of redundant systems.
3-Year IT Roadmaps
Realize new opportunities and better prioritize IT investments. We take a pragmatic approach to evaluate your IT capabilities with a focus on your short- and long-term business objectives. Our unique ability to view your business through a technology lens sets us apart.
System Selection
Looking for guidance on the best technologies to meet your needs? We can help you identify the right systems for your organization and guide you through the RFP process.
Contract Negotiations
Ensure optimal contract terms with ROI as your guide throughout the contract negotiation process.
Pre-Implementation Planning
Our pre-implementation planning methodology focuses on defining the Project Strategy and Approach, Technology Scope, Stakeholders, Governance, Benefits Realization, Change Management, and User Adoption.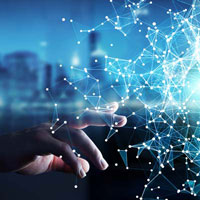 Whether you are looking to implement, migrate, or upgrade your technology, leverage ROI's team and our decades of experience working with healthcare providers to identify optimal processes and setup technology to minimize risk and drive tangible success. As an award-winning partner, we apply our leading-practice methodologies to plan, implement, and optimize your strategic clinical, financial, supply management, HRIS, and Payroll systems with the optimal schedule and approach for you. We also incorporate the necessary knowledge transfer to help you build the skills and capacity needed for sustainable success long after were gone. Our consultants bring 10+ years each of healthcare, IT, and vendor experience. They have extensive working knowledge and — in many cases — certifications for some of the industry's leading on-premise and cloud solutions, including Infor, Epic, Cerner, McKesson, Allscripts and more.
Implementations, Upgrades & Migrations
ROI's implementation services provide the technical expertise and best practices you require to help you quickly and effectively implement, migrate and upgrade your healthcare technology.
M&A-Driven Consolidations
We are experienced in helping customers who need to consolidate systems and data following merger and acquisition activity.
Workflow & Process Design
Workflow and process optimization has the right person doing the right task at the right time — all with the right information. Our methodology includes workflow and process flow mapping and analysis, along with a detailed plan for improvement.
Interface Design & Development
ROI provides the expertise needed to help your healthcare organization share data across your EHR, ERP and other mission-critical applications. Our services include design, development, test, documentation, deployment and support.
Testing
ROI consultants are well-versed in thorough testing and validation processes, comprehensive quality assurance, and training and knowledge transfer.
Data Conversions & Migrations
ROI's data migration services follow a proven, efficient process to securely convert and migrate your data. We have the knowledge and expertise to smoothly and securely transfer data in accordance with your specific needs and applicable healthcare legal and industry standards.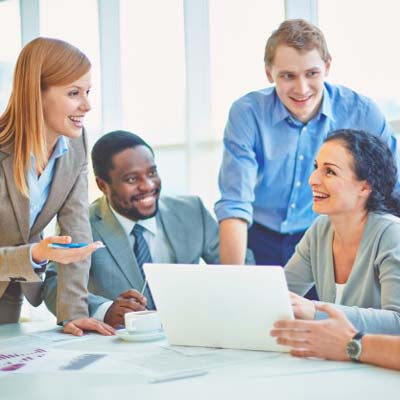 When customers want to shift their priorities from "keep the lights on" application support activities to other initiatives, ROI steps in as an extension of their team. Our proven applications support and resourcing options fill in the gaps through transitions, application sunsetting, and ongoing AMS requirements. Over the years, ROI has built a reputation as a true partner in seeking to understand each customer and apply the best staffing and support model to drive high-quality support and application stability.
Interim IT Staffing
Our flexible staffing solutions include interim leadership, staff augmentation, integration, strategic initiatives such as Meaningful Use, training and support. We screen and provide you with only the resources who have the right skills and experience — for the duration of time — you need.
Legacy Application Support
Our legacy application support services will give you the immediate staff bandwidth and technology expertise you need, freeing you to focus on your new implementation project while continuing to support your legacy systems.
Data Extraction, Retirement & Retention
Whether your organization requires planning, project management for an archiving/data migration implementation initiative, discrete data archiving services, or support in planning for and executing legacy system decommissioning, our services accelerate decommission and transition to new applications.
Application Management Services
ROI's application management services support your application fixes, enhancements, regulatory requirements and upgrades and allow you to put your best people on the projects that matter most to your organization. You also gain access to these services from ROI at a fixed, monthly, predictable cost.
Go-Live Support & Training
ROI offers go-live support from trained professionals who have a wealth of experience using the systems you're implementing. We partner with you to develop an effective go-live strategy, arrange for staff and training augmentation, support onsite management, support critical help-desk and ticket management needs and transfer knowledge to your team.
A Flexible Approach to Meet Your Needs
Our services approach provides you with highly experienced consultants working in efficient teams with minimal overhead. From assessments and recommendations to managing an entire program to completion, our deeply skilled resources ensure you are able to leverage the value of your technology investment and drive true performance improvement results.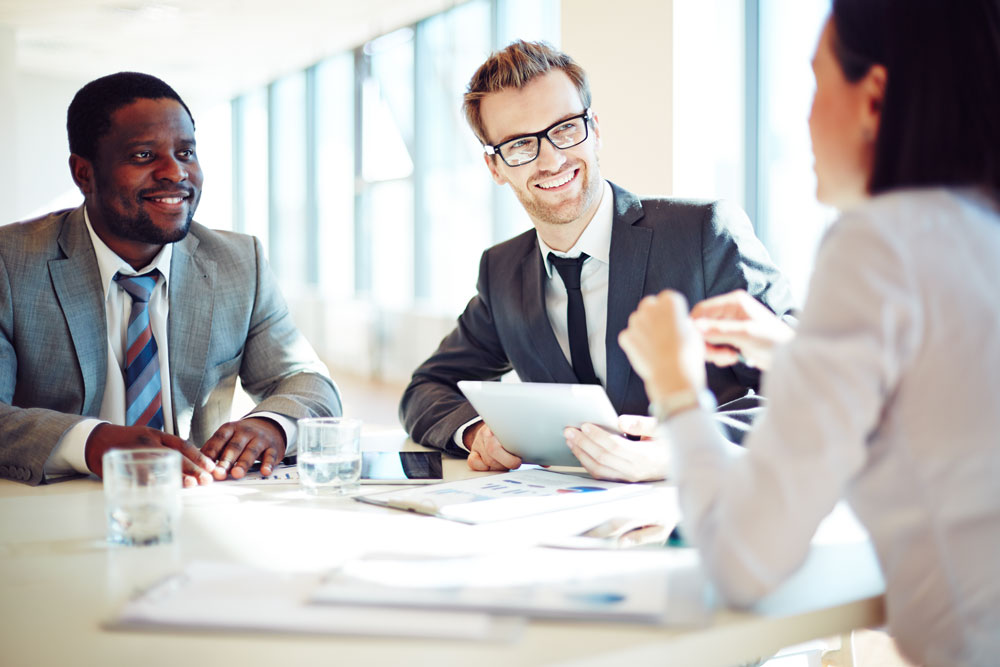 Customer Successes
View all of our latest customer success stories to learn more about how we've helped our customers achieve their objectives.