Organizations today must contend with a new generation of applications that have become mainstream in healthcare. These applications are more complex than legacy systems, more dependent on internal and external resources, and expected to provide better patient care and outcomes while consuming less infrastructure, cost, and time. To succeed in meeting those expectations, organizations must make application management a priority by working closely with vendors and implementing best practices that enhance the value of their investments. 
The three keys to achieving success include: 
Application Management Services

 Outsourcing

Vendor Partnership 

 

Continuous Process Improvement

 
In this article, you will learn how to take action in these three areas, so that you are aligned with best practices and driving tangible results for your organization.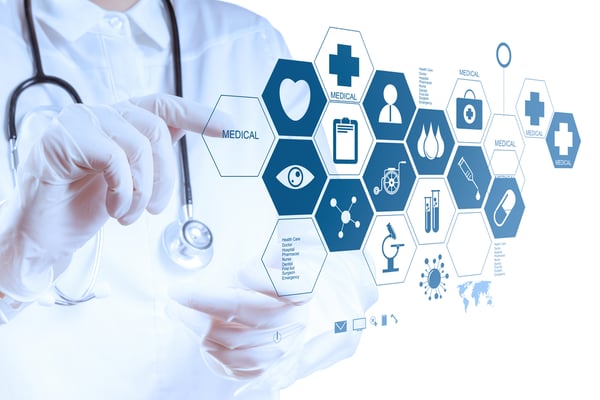 Outsourcing Applications Management Activities: 
Healthcare IT departments need to onboard applications faster and with greater confidence. They also need to be able to manage multiple vendor environments while reducing the cost, complexity, and risk. It is possible to build a core competency in these activities, but it requires significant investment that can only come from working with folks who truly have deep experience in this area, such as a trusted services partner. An underestimated activity in setting up an application support program is the up front requirements and expectation setting process. Making sure all resources understand the goals and expectations for quality, documentation, resolution, and results is key and , healthcare organizations should work closely with their software vendors as early as possible in the development cycle to ensure that they are defining requirements in ways that enable the organization's business processes rather than vice versa. 
Vendor Partnership: 
Healthcare IT departments cannot depend on a single application vendor for all their solutions. There will always be situations where there is no one vendor or one product that meets all needs. Therefore, depending on a single vendor for all IT solutions is not only risky but will limit the ability to offer a broader array of products and services that meet customer needs. 
Continuous Process Improvement: 
For application management to be successful, it must be done with systems in mind rather than individual applications. A typical healthcare organization may have an average of 1,000 hospital beds which means that they are running potentially hundreds of applications with diverse patient data flows across those applications, requiring significant effort by healthcare professionals to ensure proper care is delivered while also ensuring information quality remains high. Automating these processes through better visibility into information flow will create opportunities for improvements such as reducing unnecessary duplicative tests, delivering information faster which results in better treatment outcomes, reducing overall costs while improving quality of care, and reducing errors. 
For example, a hospital had information in its lab system that stated clearly that one patient (identified by name) was allergic to penicillin and therefore should not receive any doses. However, a different patient with the same name received a dose of penicillin – only during this time the patients were switched between rooms, inadvertently putting the wrong person's medical record into their room. This illustrates how critical it is to make sure data for each patient always remains uniquely identifiable through process improvement initiatives that include clinical and technological interventions. This type of problem can be solved by developing a single view of information across applications. This will enable healthcare organizations to truly implement a continuous, consistent, and connected approach to care. 
Putting it All Together: Key Steps for Successful Application Management
Organizations must be willing to invest in an application management program. The first step is to identify the current state of their application portfolio by conducting an audit of all applications within their environment. The goal of this exercise is identification – not evaluation or judgment. Identifying how many different systems are being used (and where they reside) will allow healthcare leaders to understand the scope of the problem which will allow them to properly prioritize opportunities for improvement. Once that step is completed, there are three key steps that should be taken: 1) conduct a gap analysis; 2) create a roadmap with specific implementation activities, and 3) establish a program with the accountability to maintain it. 
Gap Analysis: Conducting a Gap Analysis is straightforward – healthcare organizations need to find out what their current state is, where they want to be, and how they plan on getting there. It's critical that this process be well-defined so that organizations understand all the steps involved in defining requirements for your application portfolio as well as pinpointing gaps between the current and desired states. This will provide a complete picture of where opportunities exist which can then be prioritized based on an organization's needs and resources. For example, if the cost of delivering care is currently too high but lowering costs within the technology environment is required, it would not make sense to prioritize something other than reducing costs for application management. Similarly, if the number of applications is currently too high but a specific desired state requires cutting that number in half, resources can be allocated accordingly. Another important aspect is to look at your current and future IT operating model – an efficient and updated approach to managing information within each organizational unit will enable you to achieve your goals while ensuring patient data always remains secure and stable. 
Implementation Roadmap: Once the gaps between the current state of the environment and its target have been identified, it's time to create an implementation roadmap outlining how you plan on reducing those gaps over time. It's important for organizations to balance their goals while also prioritizing development around their ability to use existing resources effectively. Additionally, opportunities for improvement should be prioritized based on the cost-effectiveness of their implementation. For example, an application with hundreds of users and a $500,000 annual license might be more cost-effective to replace quickly rather than one with two users and a $10,000 annual license. 
First Time Right: The goal of any application management program should be what is known as the "First Time Right" approach. This is critical for any risk-based organization – organizations must ensure they always meet their compliance requirements during implementation. Many healthcare leaders understand that the key to success in this area begins with a focus on Information Governance which promotes how data is used, stored, and shared through policies, standards, procedures, and technology solutions. A structured approach to governance will ensure that all stakeholders are aligned in addressing risks and protecting information throughout an application's lifecycle – from development through retirement. 
It's important to note that healthcare organizations are currently spending most of their application management budget on maintaining and supporting existing applications which include building and managing data centers, storage costs, server space, the cost of database administrators, etc. The risk associated with this approach is two-fold: First, if you're paying for a new application but ignoring an old one (let's say you have 250 users on version 1 of your system but take no action when another 100 users come online and start using version 2), then you've effectively doubled your total cost while risking patient safety (and an audit). Second, taking an IT operations approach to managing applications is not sustainable as budgets continue to decrease across the industry. 
The key to successful application management is having a plan that addresses both the technology and social aspects of implementing new applications. The organization must be able to effectively manage the installation, support, and security of its information environment while also understanding how a new application will impact staff members as well as patients to ensure that it is fully adopted into the workflow throughout an organization. Simply put, when you stop thinking about applications from a technical standpoint and start thinking about them from a business viewpoint, you'll find opportunities for improvement that can help your organization achieve its maximum potential. 
Your Next Step with Application Management
This is just one piece of what ROI has learned over our 20+ year history in understanding how to implement new applications in healthcare. We'll continue to discuss best practices for application management, so I encourage you to follow our blog for more content on this topic.