Leadership
Founded in 1999, ROI is led by a leadership team averaging more than 20 years of experience in the healthcare industry.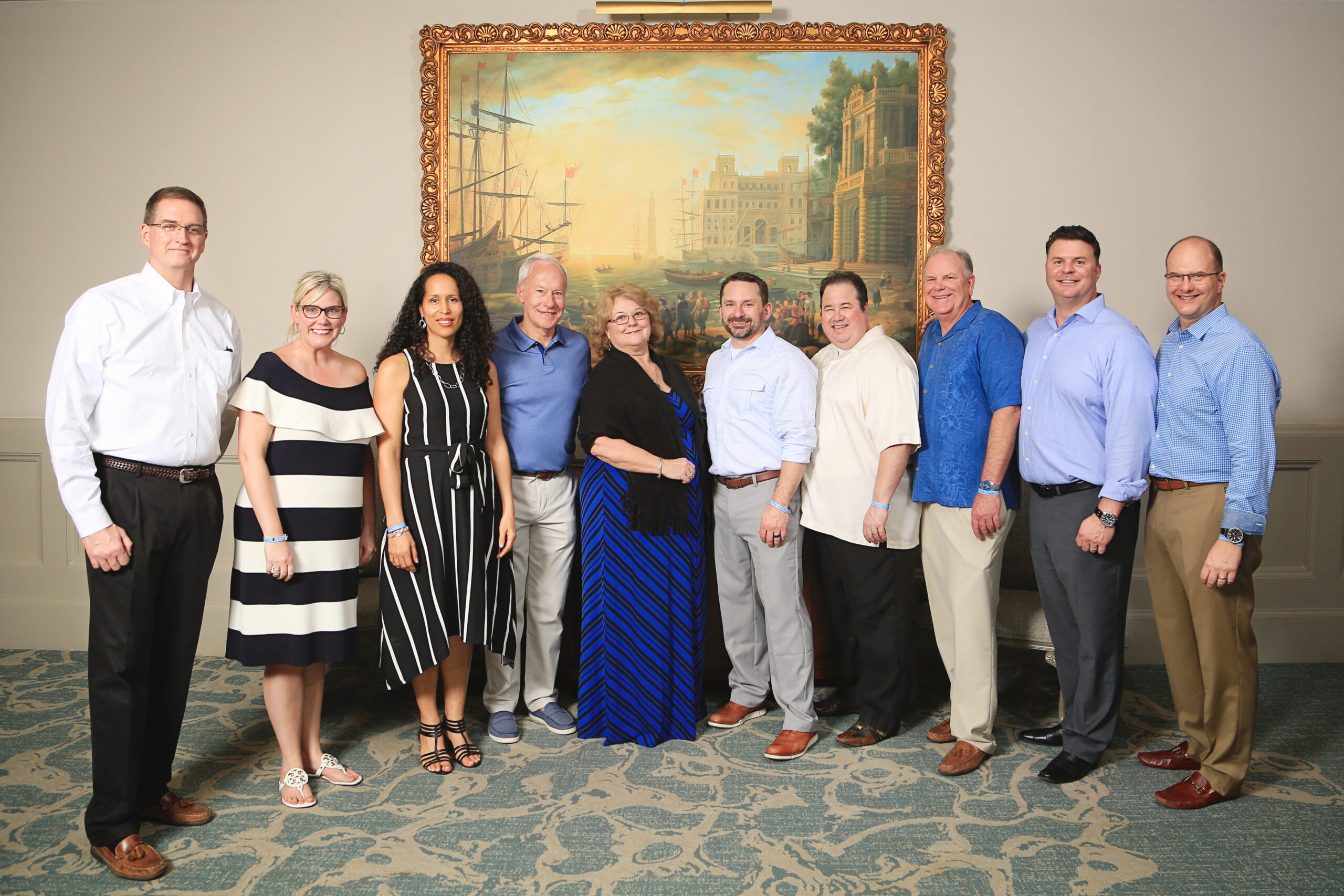 James F. Jancik, President and Managing Partner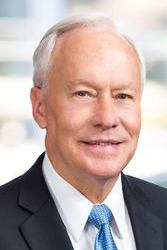 In his role, Jim directs and oversees the development, quality and delivery of ROI's consulting services. Before joining ROI, Jim was a senior partner for Ernst and Young, later acquired by Cap Gemini (CGEY). During his 15-year career at the two firms, he lead/delivered client engagements in all aspects of the healthcare information systems lifecycle from planning to implementation and project management.
Jim has served in numerous leadership positions during his 25+-year career. After joining Ernst & Whinney in 1987 as healthcare IT practice leader for the Southern region, he later started and directed the National Lawson Practice for CGE&Y, focusing on both the healthcare and telecommunications industry sectors. In 2002, he was named area market leader for the mid-South region, responsible for new business development, marketing and community outreach.
Prior to CGE&Y, Jim was the regional manager for McKesson / HBOC. He began his career with IBM, where he spent 12 years in various sales and marketing leadership positions. Jim earned a Bachelor of Science Pre-med/Biology and an MBA from Tulane University.
Kathy S. London, Founder and Executive Vice President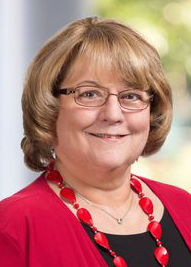 In her role as executive vice president, Kathy helps coordinate the overall practice and also serves as the company's chief operations officer.
Kathy has 25+ years of healthcare information technology and healthcare financial management experience spanning all areas of provider operations and vendor healthcare information systems technology. She has an extensive background in developing implementation tools and methodologies, project managing complex implementations involving multiple applications and facilities, and providing project management training.
Prior to founding ROI, she held management positions in strategic product planning, R&D and implementation services at McKesson and Siemens. She was president of Healthcare Systems Management, a healthcare IT consulting firm. And she worked for a nationally recognized specialty hospital as a member of their financial management team.
Scott Hein, Founder and Sr. Partner, Healthcare IT Services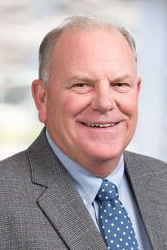 In his role, Scott focuses on the delivery of ROI's legacy application support services, including all IT project management engagements. He keeps a constant watch on the quality of our services and continuing development of our team.
Scott possesses a unique combination of operational process and technical skills gained while working for an acute care provider and large IT products and services companies (McKesson and HIE). As one of the founders of ROI, Scott is dedicated to delivering the highest quality services to our clients.
Chris Quimby, Partner, Healthcare IT Services
In his role, Chris leads ROI's AMS delivery, which provides our clients a full menu of out sourced IT services.
Chris has extensive experience with a wide array of healthcare technologies supporting today's multi-facility healthcare environments. His background spans the healthcare IT landscape, including EHR, Revenue Cycle and ERP technology solutions and encompasses activities such as implementing, upgrading, supporting and decommissioning.
His bachelor's degree in information science from the University of Pittsburgh and master's degree in management and information technology from Carnegie Mellon University provided the foundation for his focus in the technology arena and positions him well to lead ROI's AMS delivery. Prior to entering the consulting industry, he gained valuable experience working for the McKesson Corporation.
Bill Starks, Partner, ERP Services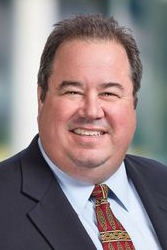 Bill leads ROI's Infor practice. His passion for making a positive difference for ROI's customers and ultimately those they serve is infused into the Infor practice culture. The ROI Infor practice is built on partnering with our clients for mutual success.
Bill's experience with Lawson and then Infor goes back almost 20 years. He first began working with the technology behind the product and then transitioned to working with supply chain applications during his tenure with Ernst & Young. In addition to working with the applications and technology, Bill has filled roles within the hospital as a surgery materials manager and a director of supply chain, providing real experience to his consulting engagements.
Over the course of his career, Bill has developed many relationships that have led to attracting top talent, with deep industry process experience, to the ROI Infor practice. He has also focused on professional and personal development, beginning with his undergraduate degree in management information systems, followed by maintaining Infor certifications, adding his MBA from Emory University and obtaining his PMP.
At ROI Bill continues this same focus with the ROI practice, cultivating an environment that encourages consultants to focus on continuing education and maintaining of certifications in their primary areas of focus. Lastly, Bill enjoys his work and likes to have fun on the path to delivering successful projects with our customers. This approach fosters an environment of enthusiasm and celebrates the successes of our customers, our consultants and our practice.
Jason Berry, Sr. Vice President, Healthcare IT Sales & Services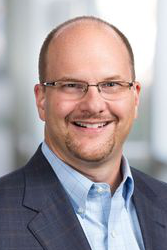 As senior vice president of sales and services, Jason leads business development and services for ROI's HIS practice. With more than 20 years in healthcare IT, Jason brings a diverse background of experience to ROI, including consulting, project management, outstanding nationwide sales achievement, and executive and general management.
Jason comes to ROI following an 18-year career at McKesson Technology Solutions, where he held numerous leadership positions. After serving in several roles with McKesson Automation Systems, Jason joined the Paragon leadership team as vice president of services and support and grew that division to approximately 185 new customers. After that, he was promoted to vice president of national support for Paragon, Horizon and Series before becoming vice president and general manager for all Horizon and Series customers.
Jason started his career as a consultant for Ernst & Young out of the Columbus, Ohio office. He has a master's degree in health care administration (MHA) from the Ohio State University and a Bachelor of Science (BS) in Psychology from the University of Kentucky.
Danielle Watson, Vice President of Marketing & Sales Operations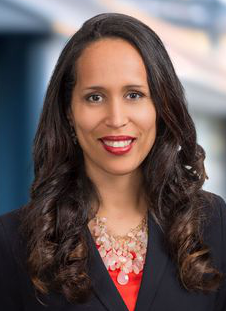 Danielle leads all of ROI's external and internal marketing & communications, sales operations, and consultant enablement efforts to drive sales growth and meaningful impact to our customers and employees.
She has been in the IT services business for over 15 years, focused on innovation, customer-centric consulting, sales strategy & operations, field enablement, marketing services, and IT delivery. Danielle has implemented sales enablement programs that educate and build confidence to increase win probability and success with customers.
Prior to joining ROI, Danielle served various leadership and key contributor roles at Randstad Technologies and Accenture.
Danielle holds a Bachelor's of Science degree in Management Information Systems from the University of Alabama Birmingham.
Jimmy Haddad, Vice President of Infor ERP Services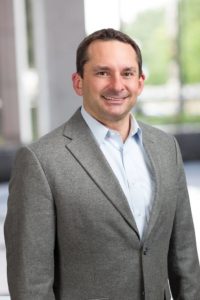 Jimmy is Vice President of our Infor ERP services practice. More than 20 years of consulting, implementation, finance and analytics experience has positioned Jimmy as a key source of wisdom and mentorship. He has been directly involved in all phases of the ERP implementation life cycle, including M&A planning, selection, strategic analysis, requirements definition, design, testing, training, cut-over and post-implementation support. He is proficient in all areas of finance and understands the financial aspects of successfully integrating payroll and supply chain solutions. Jimmy has excellent communication skills and relates well with individuals at all levels of an organization.
Jimmy is extensively trained on several versions of Infor ERP (formerly Lawson) solutions. He applies his industry, process and technical knowledge to educate and mentor clients to reach their short- and long-term goals. He has both designed and implemented financial management solutions for Infor customers, as well as led complex teams to successfully fulfill their engagement responsibilities.
In addition to external delivery, Jimmy serves in a critical role internally at ROI to elevate the processes, team and culture that results in a scalable infrastructure, cohesive tools and happy employees. Jimmy's personality and approach gains respect and support from his peers, leadership and customers. He holds a bachelor's degree in management information systems from Florida State University.
Stacy Bennett, Vice President of Human Resources
ROI values its people, ensuring they are engaged and aligned with their career vision. While not all services organizations invest in HR as a strategic component of their business, ROI believes that Human Resources Leadership and direction create differentiation in the healthcare IT market and contribute to success and growth.
Stacy Bennett serves as ROI's Vice President of Human Resources. Prior to this leadership role, she demonstrated extensive value to clients by designing and optimizing technology, processes and teams within the HR competency. ROI is pleased to leverage Stacy's 20+ years of HR & Payroll consulting experience with clients to drive the type of internal growth and engagement that will uniquely position ROI for years to come.
Stacy is passionate about developing HR programs with outcomes focused on attracting, motivating, developing and retaining a best-in-class team at ROI. She holds a Bachelor of Science in Management Information Systems from the University of Georgia as well as a Professional in HR (PHR) designation for more than 15 years.
Lane Tucker, Senior Vice President, ROI Resource Group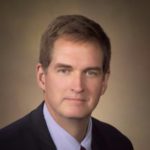 Lane Tucker is the executive who oversees and actively drives the mission and vision of ROI Resource Group. He has more than 30 years of professional information system management and consulting experience, the last 12 of which have been in the healthcare information technology industry. In this time, he has held positions in business development, management, served as an executive vice president for a global healthcare technology firm, and was the CEO of a healthcare technology consulting firm. He has been directly involved in solving the ERP and EMR resource needs of hundreds of clients and thousands of consultant resources throughout the United States, Latin America, and the Middle East. His prior experience includes The HCI Group, H&A Consulting, HNS Software, and Price Waterhouse.
Brent Prosser, Senior Vice President of Sales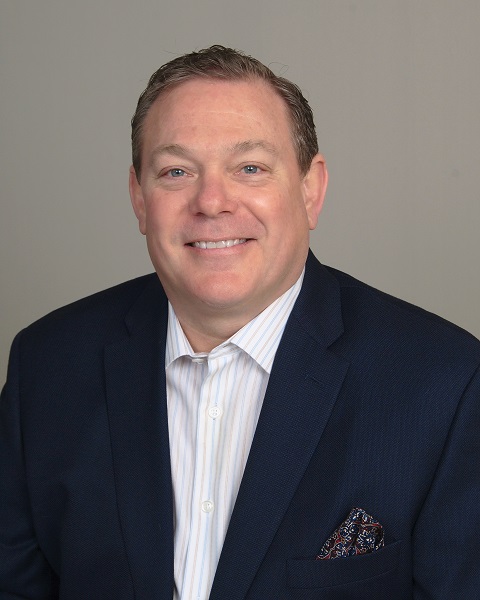 After 30+ years leading sales and consulting teams in the business systems industry, Brent looks forward to applying his expertise and insights in the ERP industry within a culture that embraces his strengths and positive approach to leadership.  
Prior to joining ROI, Brent led the healthcare services sales organization at Lawson for two years and transitioned into Infor product sales for multiple regions, with a national focus. Brent has a BS in Industrial Management and Computer from Purdue University.