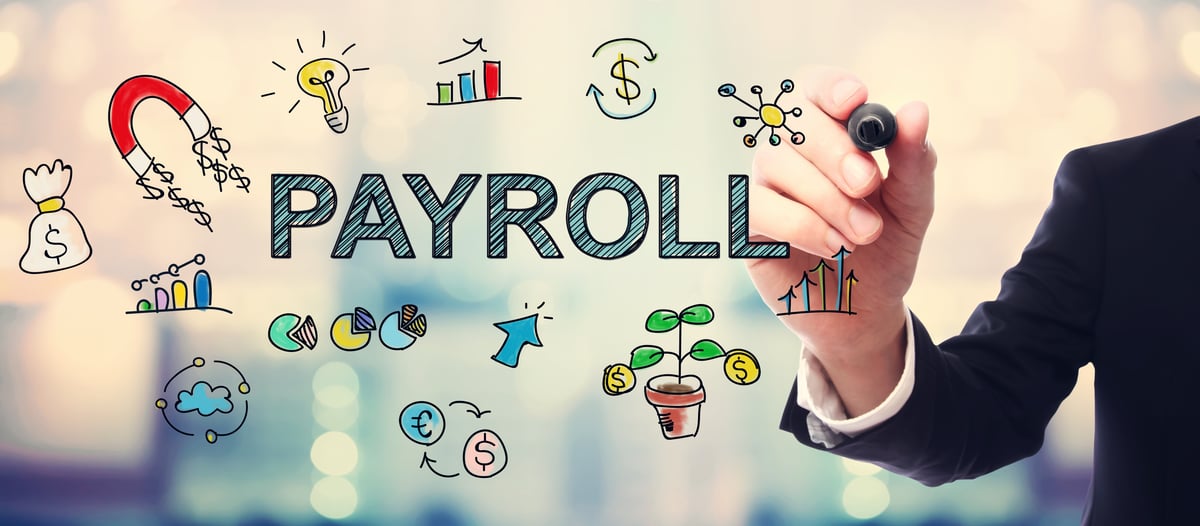 Are you ready for year-end?  What have you been doing all year long to prepare for year-end?
Reconciling payroll every pay period
Paying tax filings on time and cataloging for quarterly and annual filings
Ensuring each quarter totals and filings are balanced to a year-to-date report of taxable wages (think W2's)
In the world of payroll processing, there are many disciplines that our payroll professionals follow.  Everything from learning the tax code to tasks and steps in the payroll cycle process that ultimately produce a payroll check.  The post-payroll processing tasks are the steps that will help you prepare for year-end and ultimately help you to keep your sanity.
As an example, for every payroll, you should do the following:
Reconcile the gross to net, tax percentages, deductions, etc. (The devil is in the details!)
Validate that the information to appear on the quarterly tax filings is balancing and correct YTD.
Maintain a spreadsheet to track your numbers rolling forward with each pay cycle. When you reach the end of the quarter, you have your numbers!
Send frequent communications to employees to validate that their current address is correct.
(Don't wait until year-end when it becomes urgent! Add the process of managing an address change on your off-boarding checklist).
Work with your fellow HR professionals and be sure that you are coordinating payroll data that will affect their business processes, such as annual benefit filings for ACA and others, state time-off and learning contributions, etc.
Save a copy of key payroll 'snapshot in time' reports.
These practices will allow you to go into each new quarter or year-end confidently. They will also help with providing the data needed if an unexpected discrepancy occurs.  Not doing these things could result in having to go back and dig through a year's worth of pay detail and potentially making past quarter adjustments. This could mean refiling and submitting corrected tax filings.
Think of the implications on the finance side of the organization. What is the impact to the general ledger?  Good payroll practices will help you remain friends with the accounting department! And don't forget about the importance of payroll data to HR. Ensuring the accuracy of payroll data being provided to HR throughout the year is key for HR regulatory reporting for benefit filings, employment verifications, and even wage and hour audits.
Maintaining rigorous payroll practices will also help you with:
Complying with the rules and regulations of the federal, state and local governments. (Let's avoid wearing orange or stripes!)
Ensuring accurate payroll data is used in corporate financial reporting and analytics, as well as future planning needs.
More easily assimilating new acquisitions into your payroll processing, which ultimately helps keep your monthly, quarterly and year-end reporting accurate.
Bringing new payroll team members up to speed with your department's practices.
Providing a level of confidence that data provided to auditors is correct, as well as having a document that allows you to prove your payroll is reconciled with the numbers ticked and tied.
In summary, year-end is always a busy time for Payroll. Following good year-end preparation practices every pay cycle not only helps to ensure the accuracy of each payroll, but this also makes your year-end processing easier and less time consuming. This means fewer year-end adjustments, fewer last minute address changes, fewer returned W2's (when mailed) and formalized process related to the reconciliation of year-end numbers to summarized quarterly filings. This effort also makes for a better work/life balance for the payroll staff all year long, bringing a new meaning to the phrase "Christmas in July."
Engage ROI for Payroll Consulting
If you need help with finishing out the year strong in payroll or planning for your 2019 strategy and approach to efficiency and business value, contact ROI for a quick discussion about your needs.