New York, NY, January 15, 2020 – ROI Healthcare Solutions, one of healthcare's most trusted IT Services Partners, has formed a strategic partnership with MedPower, LLC, a leading cloud-based eLearning solution provider, to deliver exclusive ROI microlearning training courses and analytics to hospitals and health systems. 
"With over 20 years of experience implementing and optimizing clinical and revenue cycle applications, ROI knows that training is essential for maximizing operational performance and improving patient care. That's why we're partnering with MedPower — a disruptive eLearning company that's elevating training for hundreds of hospitals across the U.S.. MedPower's innovative microlearning system and results-driven approach to training are a perfect match for ROI clients looking to increase adoption and maximize their return on IT investments," said Chris Quimby, Partner at ROI Healthcare Solutions. 
MedPower is a far simpler and more cost-effective alternative to classroom training that gives ROI clients a more engaging, intuitive and effective way to educate their teams.  
MedPower 

converts complex training into simple and short microlearning videos

 and content that can be mixed and matched into custom-built courses — ensuring providers only have to complete the most relevant and beneficial training. 

 

MedPower's

 easy-to-use web and mobile applications

 enable providers to complete training on their own schedule, from anywhere, using any device.

 

MedPower's

 

comprehensive reporting and analytics 

provides ROI clients the data and insights they need to properly evaluate the effectiveness of their training. 

 

MedPower also 

connects client Key Performance Indicators (KPI's) to data from their Learning Management System (LMS)

 so we can programmatically evaluate users and trigger training interventions to maximize provider efficiency and performance over time.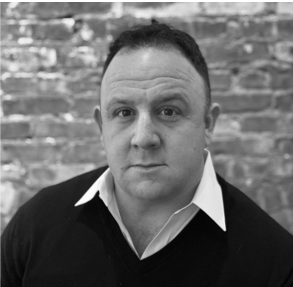 "Too often, system training ends with go-live, even though there are countless opportunities for providers to hone their skills, learn new workflows and discover shortcuts that save time so they can focus more on patient care instead of data entry," said Brian Haggerty, MedPower CEO. "Our exclusive mobile microlearning system enables a cycle of continuous learning that improves provider proficiency and satisfaction with the many systems they use." 
About ROI
ROI Healthcare Solutions is a KLAS award-winning healthcare IT Services Partner, founded in 1999. ROI cultivates trusted partnerships with clients, saving them time and money, creating clinical, operational, and financial excellence through HIS, Revenue Cycle, and ERP initiatives. ROI offers industry-centric project management, consulting, and implementation. optimization, support, and staffing services. ROI leadership is committed to delivering quality services with highly engaged team members to clients who appreciate long-term partnerships. ROI is recognized by both Inc 5000 as a fast–growing private company and Modern Healthcare as a Best Place to Work in Healthcare. For more information, visit www.roihs.com or email marketing@roihs.com.  
About MedPower
MedPower, LLC is a provider of cloud-hosted, custom SaaS eLearning solutions for the Healthcare industry.  The company is helping hospitals, physicians and nurses by offering on-demand custom-developed microlearning training programs for Electronic Medical Records (EMR) adoption, medical ERP systems, hospital and practice workflow management, and administrative functions. Customers are able to realize cost savings and significant performance efficiencies through the use of MedPower's mobile microlearning services. For more information, visit www.medpower.org.