Chicago, IL (October 23, 2018) – ROI Healthcare Solutions has been ranked as No. 23 among healthcare IT services suppliers by Modern Healthcare's 2018 Best Places to Work in Healthcare. The complete list of this year's winner rankings is available here.  
In response to this great honor, Stacy Bennett, VP of Human Resources at ROI states: "Being recognized by our team members in Modern Healthcare's Best Places to Work list as #23, in our first year, is both humbling and motivational. ROI's founders set out to build a company that values integrity, teamwork and respect in everything we deliver. The result is a "work home" culture centered around those same core values. As we continue to grow, our commitment to invest, empower and nurture our people must always remain a constant element in our business strategy."
Modern Healthcare and its Best Places to Work in Healthcare award winners have accomplished much in over the years, empowering healthcare organizations, and the people who work for them, to realize their full potential. Modern Healthcare partners with the Best Companies Group on the assessment process, which includes an extensive employee survey. 
"Our award winners can be proud of the role they played in elevating the standard for workplace excellence. They have the judgment, drive and resilience to solve healthcare's most significant challenges through our most important resource: people. They are pushing the envelope and creating a more engaged and productive workforce, all while tackling the ever-present challenges of cost, safety, quality and access," said Aurora Aguilar, editor of Modern Healthcare.  
ROI Healthcare Solutions was honored at the 2018 Best Places to Work Awards Dinner on Thursday, September 27, at the Renaissance Dallas Hotel. This is the first year ROI Healthcare Solutions has made the list.  
About ROI Healthcare Solutions   
ROI Healthcare Solutions is healthcare's trusted IT Services Partner, founded in 1999. We save clients time and money, creating clinical, operational, and financial excellence through ERP and EHR initiatives. ROI offers industry-centric project management, consulting, implementation. optimization, support, and staffing services. Our leadership is committed to delivering quality services with highly engaged team members to clients who appreciate long-term partnerships. Visit us at https://roihs.com.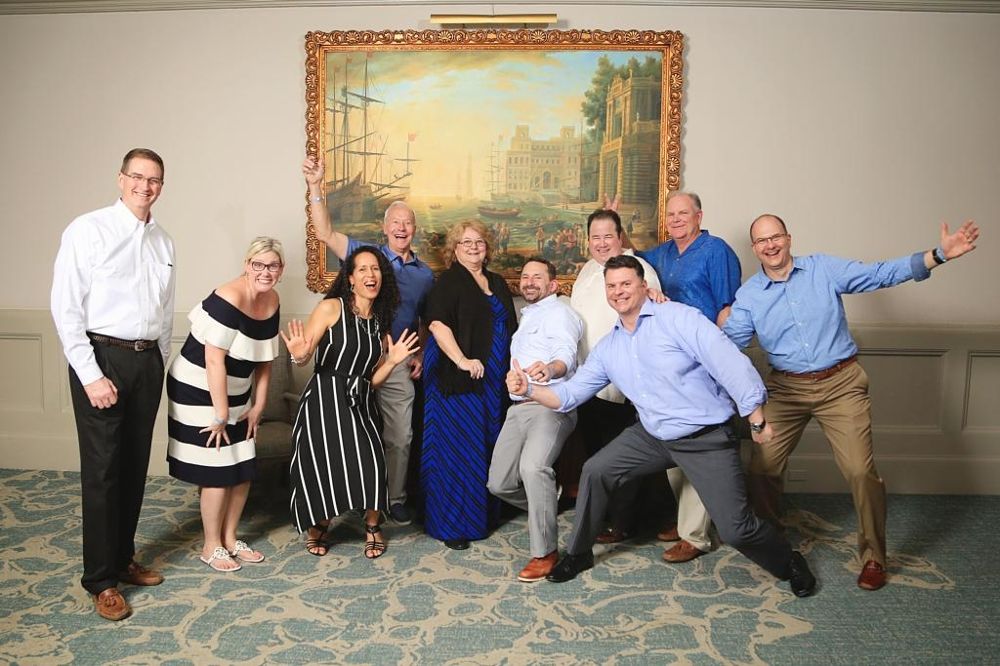 Our HIS Practice: ROI focuses on managing, implementing, and optimizing clinical, revenue cycle, technical, and reporting systems, such as Cerner, Siemens, AllScripts, McKesson, Epic, and Meditech. We are a Cerner Preferred Collaborator with multiple resources going through the Revenue Cycle certification process. Our core offerings center around project management, legacy support, application management/shared services, data migration/extraction, and decommissioning services.  
Our Infor ERP Practice: ROI is a CloudSuite specialized and Birst Enabled Infor Alliance Partner and KLAS Category Leader (Business Solutions Implementation Services) that works with healthcare providers to reduce costs, increase efficiency, create confidence, and drive success of planning, implementation, and optimization of Infor's ERP & Birst solutions. With core competencies in finance, supply management, HCM, and IT, ROI is able to create and understand the value of business transformation through the use of Infor technology in a way that aligns with clients' mission, vision, and values.  
Press Contact: 
Danielle Watson – VP, Marketing & Sales Operations
marketing@roihs.com | 678.270.2867 
About Modern Healthcare   
Modern Healthcare is the most trusted business news and information brand in the healthcare industry. Combining the power of a print publication, 24-7 digital news products, robust research and event platforms, Modern Healthcare empowers healthcare leaders and influencers to make timely and informed business decisions. To learn more or subscribe, go to www.modernhealthcare.com/subscriptions 
Press Contact: 
Jodi Sniegocki – Director, Education and Events
jsniegocki@modernhealthcare.com | 312.649.5459