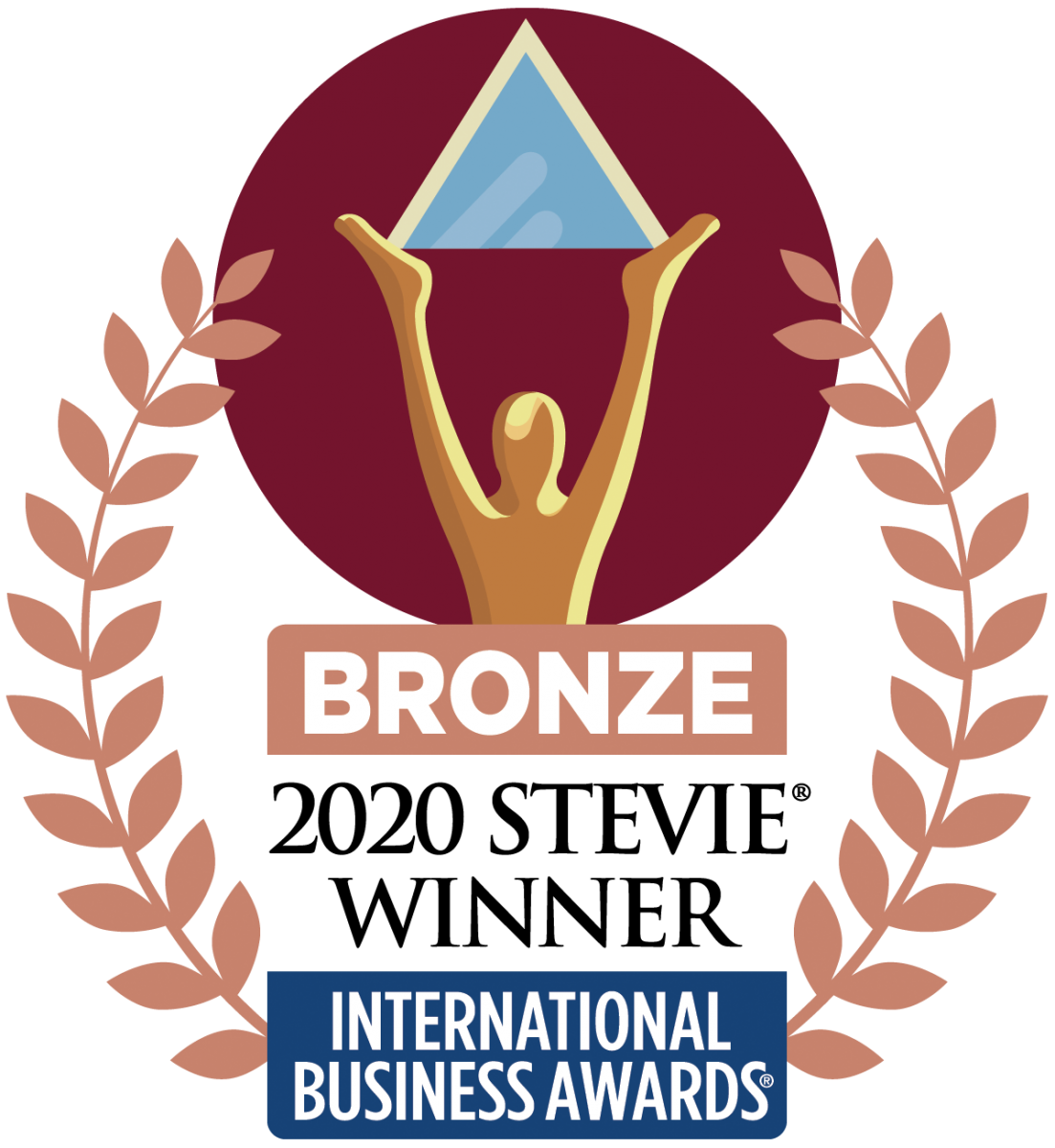 Atlanta, GA, September 10, 2020 –
ROI Healthcare Solutions was named the winner of two Bronze Stevie® Awards in the Marketing Campaign of the Year – COVID-19 related information and Most Valuable Corporate Response categories in The 17th Annual International Business Awards® today.
The International Business Awards are the world's premier business awards program. All individuals and organizations worldwide – public and private, for-profit and non-profit, large and small – are eligible to submit nominations. The 2020 IBAs received entries from organizations in 63 nations and territories.
As the ongoing COVID-19 crisis will prevent winners from receiving their awards on stage during a traditional gala IBA banquet, winners will be celebrated instead during a virtual ceremony on Tuesday, 1 December.
More than 3,800 nominations from organizations of all sizes and in virtually every industry were submitted this year for consideration in a wide range of categories, including Company of the Year, Marketing Campaign of the Year, Best New Product or Service of the Year, Startup of the Year, Corporate Social Responsibility Program of the Year, and Executive of the Year, among others.  This year's competition also featured a number of free-to-enter categories to recognize organizations' and individuals' response to the COVID-19 pandemic.
ROI was nominated based on their response to the COVID-19 pandemic. During 2020, ROI led a company-wide collaboration to quickly bring value and aid to the healthcare industry and community during the pandemic, including:
ROI's goal during this pandemic has been to foster togetherness, education, and support – our team members' health (mental and physical) remains our top priority. We acknowledged the hardships and loneliness that naturally have come from this pandemic and made it a point to personally call every single employee at the company to just check-in and give support and have kept an open dialogue between our team members and leaders; we created an internal "channel" where we all swapped recipes, exercises, documentaries, etc.; we kept our employees in the know with the latest decisions from the White House and offerings from our benefits provider if they fell ill or if their family members were affected by the virus; we donated together to charitable organizations in reaction to COVID-19's effect on our communities across the country.
ROI also offers COVID-19 kits to keep our team members safe if they return to travel and/or working onsite. We also make sure to fully understand our client's housekeeping measures to ensure our team members are entering a safe work environment.
ROI's President and Partner, Jason Berry said, "We are humbled and honored to be a recipient of this award but even more so to be a part of the tremendous global response to this unprecedented pandemic. The spirit of the ROI culture has shone brightly over these last several months."
Stevie Award winners were determined by the average scores of more than 250 executives worldwide who participated in the judging process from July through early September.
"Despite the unprecedented impact the COVID-19 pandemic has had on organizations and working people worldwide, the number and quality of nominations we received in this year's International Business Awards attests to the continued outstanding performance of many organizations.  The commitment we've seen through these nominations to maintaining the success, health, and safety of employees, customers, and communities is truly impressive," said Stevie Awards president Maggie Gallagher.
Details about The International Business Awards and the lists of Stevie Award winners are available at www.StevieAwards.com/IBA.
About ROI Healthcare Solutions
ROI Healthcare Solutions is a KLAS award-winning healthcare IT Services Partner, founded in 1999. ROI cultivates trusted partnerships with clients, saving them time and money, creating clinical, operational, and financial excellence through HIS, Revenue Cycle, and ERP initiatives. ROI offers industry-centric project management, consulting, and implementation. optimization, support, and staffing services. ROI leadership is committed to delivering quality services with highly engaged team members to clients who appreciate long-term partnerships. ROI is recognized by both Inc 5000 as a fast–growing private company and Modern Healthcare as a Best Place to Work in Healthcare. For more information, visit www.roihs.com or email marketing@roihs.com.
About The Stevie Awards
Stevie Awards are conferred in eight programs: the Asia-Pacific Stevie Awards, the German Stevie Awards, the Middle East & North Africa Stevie Awards, The American Business Awards®, The International Business Awards®, the Stevie Awards for Women in Business, the Stevie Awards for Great Employers, and the Stevie Awards for Sales & Customer Service. Stevie Awards competitions receive more than 12,000 nominations each year from organizations in more than 70 nations. Honoring organizations of all types and sizes and the people behind them, the Stevies recognize outstanding performances in the workplace worldwide. Learn more about the Stevie Awards at www.StevieAwards.com.
Contact:
Danielle Watson – VP, Marketing & Sales Operations
ROI Healthcare Solutions
678 270 2867 | danielle.watson@roihs.com